E HTML>IF(TYPEOF UET === 'FUNCTION'){ UET('BB', 'LOADTITLE', {WB: 1}); }WINDOW.ADDEVENTLISTENER('LOAD', (EVENT) => { IF (TYPEOF WINDOW.CSA !== 'UNDEFINED' && TYPEOF WINDOW.CSA === 'FUNCTION') { VAR CSALATENCYPLUGIN = WINDOW.CSA('CONTENT', { ELEMENT: { SLO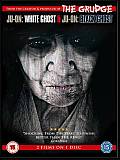 "JU-ON: WHITE GHOST" [DVD NEWS] - "JU-ON: WHITE GHOST" & "JU-ON: BLACK GHOST" Release April 26th
By on 28-03-2010
"JU-ON: WHITE GHOST" & "JU-ON: BLACK GHOST" RELEASED ON DVD 26th April 2010 FROM THE PRODUCER AND CREATOR OF "THE GRUDGE" "JU-ON: WHITE GHOST" : A son brutally and methodically murders all five of his family members after failing the bar exam. He then hangs himself. At the moment of his death, he made a cassette tape recording in which he can be heard saying...
- YOUR COMMENTS -
Be careful, every litigious comments will be deleted.

No comments.
Leave your comment
This page has been seen 7731 times.