Filmography from : Earl Maddox
Actor :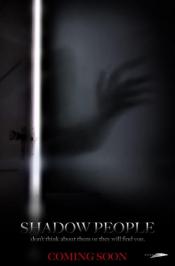 The Door
,
Matthew Arnold
, 2013
SHADOW PEOPLE is a psychological-thriller that explores the rare medical phenomenon known as SUNDS (Sudden Unexplained Nocturnal Death Syndrome). Millions of people across the globe have had encounters with what they describe as dark, shadowy creatures that visit them at night. Sometimes horrifying, sometimes deadly, these nocturnal intruders have been described as early as man's first recorded writings. But what are they? And what do they...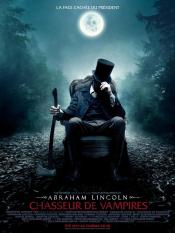 Abraham Lincoln: Vampire Hunter
,
Timur Bekmambetov
, 2012
At the age of 9, Abraham Lincoln witnesses his mother being killed by a vampire, Jack Barts. Some 10 years later, he unsuccessfully tries to eliminate Barts but in the process makes the acquaintance of Henry Sturgess who teaches him how to fight and what is required to kill a vampire. The quid pro quo is that Abe will kill only those vampires that Henry directs him to. Abe relocates to Springfield where he gets a job as a store clerk while he...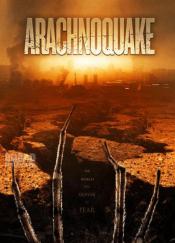 Arachnoquake
,
Griff Furst
(as GE Furst), 2012
After earthquakes ravage a small town, dozens of locals fall victim to a previously unknown species of deadly albino spiders. Despite their best efforts, spiders swarm out of the earthquake opened fissures and infest the town. ...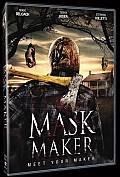 Maskerade
,
Griff Furst
(as GE Furst), 2011
A lucky couple hits the jackpot when they purchase a 19th century plantation home for pennies on the dollar. Determined to get rich quick, they invite their friends up for the weekend to celebrate their good fortune. It's quickly apparent that the plantation home's former residents have not left and the unlucky youths suddenly find themselves running for their lives!...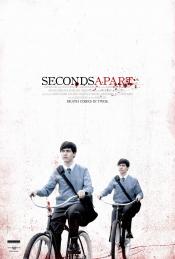 Seconds Apart
,
Antonio Negret
, 2011
Judging by their privileged lifestyles, one would never guess that Seth and Jonah are murderous twins who share an evil kinship. Damned from the moment of their births, the brothers possess a gruesome talent for telekinesis - a power they use in the most horrific ways imaginable. As fellow students meet gory fates, the local law enforcement begins to suspect the twins' connection to the depraved murders. What started as a jealous rage escalates...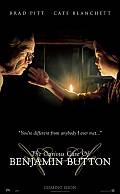 The Curious Case of Benjamin Button
,
David Fincher
, 2008
"I was born under unusual circumstances." And so begins 'The Curious Case of Benjamin Button,' adapted from the 1920s story by F. Scott Fitzgerald about a man who is born in his eighties and ages backwards: a man, like any of us, who is unable to stop time. We follow his story, set in New Orleans from the end of World War I in 1918 to the 21st century, following his journey that is as unusual as any man's life can be. Directed by David Fincher...
The Gift
,
Sam Raimi
, 2000
...