Filmography from : Earl Roesel
Actor :

Cut/Print
,
Nathaniel Nose
, 2012
...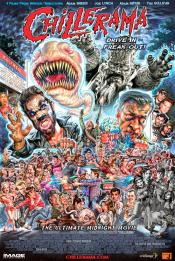 Chillerama
,
Adam Green
(segment 'The Diary Of Anne Frankenstein'),
Joe Lynch
(segment 'Zom-B-Movie'),
Bear McCreary
(segment 'I Don't Want to Die a Virgin'),
Adam Rifkin
(segment 'Wadzilla'),
Tim Sullivan
(segment 'I was a Teenage Werebear'), 2011
It's the closing night at the last drive-in theater in America and Cecil B. Kaufman has planned the ultimate marathon of lost film prints to unleash upon his faithful cinephile patrons. Four films so rare that they have never been exhibited publicly on American soil until this very night! With titles like Wadzilla, I Was A Teenage Werebear, The Diary of Anne Frankenstein, and Zom-B-Movie, Chillerama not only celebrates the golden age of drive-in...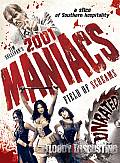 2001 Maniacs: Field of Screams
,
Tim Sullivan
, 2010
After the sheriff refuses to cover up any further for the maniacs causing all the missing persons in the area, they're forced to hit the road in what's dubbed the "Pleasant Valley Traveling Road Show," where the maniacs head across country in hopes of gathering more victims. We'll follow a young TV crew called the "Road Rascals" as they find themselves mixed up with another one of the maniacs' deadly festivals....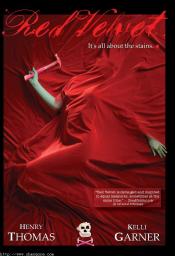 Red Velvet
,
Bruce Dickson
, 2008
A chance encounter at a laundromat between a young man (Henry Thomas) and young woman (Linda) turns into an afternoon lunch date. As they get to know each other, bizarre stories begin to unfold, some fact, some fiction about each other's past. Eventually, the Young Man delves into a story about a birthday party whose guests began to be systematically killed off by a maniac in a white jump suit. The Young Woman, oddly enough, becomes more and...