Early Art For "FRONTIER(S)' Director's Next!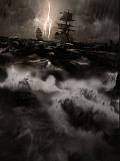 One of the best parts of
"JAWS"
is when the story of The USS Indianapolis is told. In retrospect, it's probably a more terrifying story than that of
"JAWS"
.
While the director's of
"OPEN WATER"
work on their version of the true story,
"FRONTIER(S)"
director Xavier Gens is out prepping
"VANIKORO"
, which brings some of those elements to the big screen (listen to an interview with Gens about the film). Today a French website score a look at some early art for the film, which you can check out inside.
Image from Filmsactu, who writes in, "Gens talks about a famous French mariner Laperouse, got lost in 1788. Historians suppose that he and his crews disappeared on Vanikoro island, one of the Salomon's Islands. The legend says that the island probably had some dangerous murderers (cannibals!) living people on it who killed any visitors who came closed to them."
Click on thumbnail to enlarge :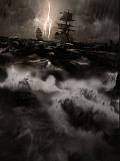 Source : Bloody-Disgusting.com / Oh My Gore !
No comments.