Filmography from : Ed Hughes
Actor :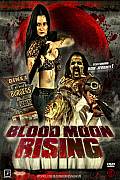 Blood Moon Rising
,
Brian Skiba
, 2009
Since 1889 cursed lovers Tristan and Rachel have roamed the Earth looking for a way to end their misery as a vampire and werewolf. Only during an eclipsed blood moon can they see each other's human forms renewing their love. In the year 1969 they put an end to their agony only to have it soiled by Tristans jealous wife and daughter of the Devil, Lucy. Back from the grave and still hot from hell, her plan goes beyond revenge. She seeks to rule...
Massacres dans le train fantôme
,
Tobe Hooper
, 1981
Four teenagers, Amy Harper, Buzz Klemmet, Richie Atterbury and Liz Duncan, travel to the carnival which has just come to town, for some fun. As the night begins to come to an end, Liz suggests they stay the night in the funhouse. They all agree and decide to take the last ride before the attraction shuts down. As they stay in the funhouse, the four witness and horrific murder aganist a psychic reader by a very big man in a frankenstien mask,...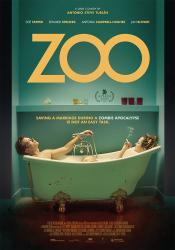 Zoo
,
Antonio Tublen
, 0
A couple try to save their marriage during a zombie apocalypse....