Filmography from : Edie Mirman
Actor :
L'Âge de glace : Les Lois de l'univers
,
Michael Thurmeier
,
Galen T Chu
(co-director) (as Galen Tan Chu), 2016
...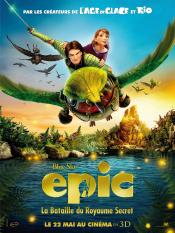 Epic: La bataille du royaume secret
,
Chris Wedge
, 2013
A teenager finds herself transported to a deep forest setting where a battle between the forces of good and the forces of evil is taking place. She bands together with a rag-tag group characters in order to save their world -- and ours....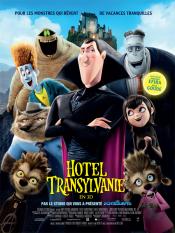 Hôtel Transylvanie
,
Genndy Tartakovsky
, 2012
Welcome to the Hotel Transylvania, Dracula's lavish five-stake resort, where monsters and their families can live it up, free to be the monsters they are without humans to bother them. On one special weekend, Dracula has invited some of the world's most famous monsters - Frankenstein and his wife, the Mummy, the Invisible Man, a family of werewolves, and more - to celebrate his daughter Mavis' 118th birthday. For Drac, catering to all of these...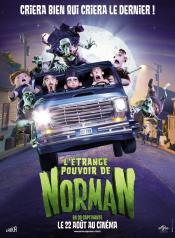 L'étrange pouvoir de Norman
,
Chris Butler
,
Sam Fell
, 2012
A small town comes under siege by zombies. Who can it call? Only misunderstood local boy Norman (voiced by Kodi Smit-McPhee), who is able to speak with the dead. In addition to the zombies, he'll have to take on ghosts, witches and, worst of all, grown-ups, to save his town from a centuries-old curse. But this young ghoul whisperer may find his paranormal activities pushed to their otherworldly limits....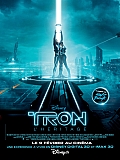 TRON : L'Héritage
,
Joseph Kosinski
, 2010
In the film, Sam Flynn (Hedlund), a rebellious 27-year-old, is haunted by the mysterious disappearance of his father Kevin Flynn (Bridges), a man once known as the world's leading video-game developer. When Sam investigates a strange signal sent from the old Flynn's Arcade—a signal that could only come from his father—he finds himself pulled into a digital world where Kevin has been trapped for 20 years. With the help of the fearless warrior...
Shrek 2
,
Andrew Adamson
,
Kelly Asbury
,
Conrad Vernon
, 2004
...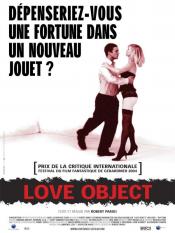 Love Object
,
Robert Parigi
, 2003
In Los Angeles, the lonely yet efficient technical writer Kenneth Winslow is challenged to write three long technical manuals in a very short period. His boss Novak assigns the temporary typist Lisa Bellmer to help him in the task. In the office, Kenneth's colleagues show him an expensive rubber sex doll called "Nikki" on the Internet, and Kenneth decides to buy it. When Nikki is delivered, the snoopy manager of his building becomes curious with...
Toy Story 2
,
John Lasseter
,
Ash Brannon
(co-director),
Lee Unkrich
(co-director), 1999
While Andy is away at summer camp Woody has been toynapped by Al McWiggin, a greedy collector and proprietor of "Al's Toy Barn"! In this all-out rescue mission, Buzz and his friends Mr. Potato Head, Slinky Dog, Rex and Hamm springs into action to rescue Woody from winding up as a museum piece. They must find a way to save him before he gets sold in Japan forever and they'll never see him again...