Filmography from : Eduardo Gomez
Actor :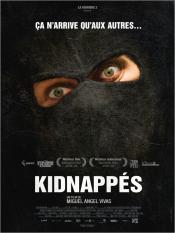 Secuestrados
,
Miguel Ángel Vivas
, 2010
Jaime, Marta and their daughter, Isa, have just moved into a luxurious new house. Marta begins to prepare the dinner and puts a bottle of champagne on ice to celebrate the move. As night falls, three hooded men violently force their way into the house. Panic ensues, and soon the real violence will begin....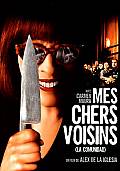 La comunidad
,
Álex de la Iglesia
(as Alex de la Iglesia), 2000
Julia finds 300 million pesetas hidden in a dead man's house while selling an apartment. She's a 40-ish real estate agent (played by Carmen Maura) now forced to face the wrath of a very peculiar community (of neighbors), headed by an unscrupulous administrator. Black humour gives way to suspense, closely folowed by horror that doesn't take long in coming to a head in undisguised pandemonium....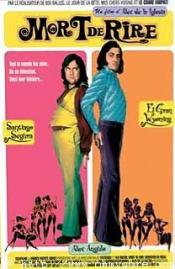 Muertos de risa
,
Álex de la Iglesia
(as Alex de la Iglesia), 1999
Nino and Bruno are two comedians who reach the heights of success with their duo act, turning them into huge TV celebrities. However, the hate between them grows as fast, and as much, as their fame....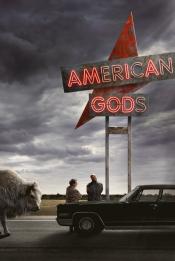 American Gods
,
David Slade
(3 episodes, 2017),
Adam Kane
(2 episodes, 2017),
Christopher J Byrne
(2 episodes, 2019),
Vincenzo Natali
(1 episode, 2017),
Floria Sigismondi
(1 episode, 2017),
Craig Zobel
(1 episode, 2017),
Paco Cabezas
(1 episode, 2019),
Deborah Chow
(1 episode, 2019),
Stacie Passon
(1 episode, 2019),
Salli Richardson-Whitfield
(1 episode, 2019),
Rachel Talalay
(1 episode, 2019),
Frederick EO Toye
(1 episode, 2019),
Mark Tinker
(1 episode, 2020), 7
Shadow is a man with a past. But now he wants nothing more than to live a quiet life with his wife and stay out of trouble. Until he learns that she's been killed in a terrible accident. Flying home for the funeral, as a violent storm rocks the plane, he is greeted by a strange man in the seat next to him. The man calls himself Mr. Wednesday, and he knows more about Shadow than is possible. He warns Shadow that a far bigger storm is coming. And...