Filmography from : Edward Clark
Actor :
The Beast from 20,000 Fathoms
,
Eugène Lourié
, 1953
A ferocious dinosaur awakened by an Arctic atomic test terrorizes the North Atlantic and ultimately New York City. ...
Jungle Woman
,
Reginald Le Borg
(as Reginald LeBorg), 1944
Paula the ape woman (Acquanetta) is alive and well, and running around a creepy old sanitarium run by the kindly Dr. Fletcher (J. Carrol Naish), also reverting to her true gorilla form every once in a while to kill somebody....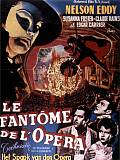 Phantom of the Opera
,
Arthur Lubin
, 1943
Pit violinist Claudin hopelessly loves rising operatic soprano Christine Dubois (as do baritone Anatole and police inspector Raoul) and secretly aids her career. But Claudin loses both his touch and his job, murders a rascally music publisher in a fit of madness, and has his face etched with acid. Soon, mysterious crimes plague the Paris Opera House, blamed on a legendary "phantom" whom none can find in the mazes and catacombs. But both of...

King Kong
,
Merian C Cooper
(uncredited),
Ernest B Schoedsack
(uncredited), 1933
...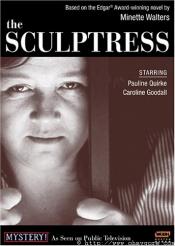 The Sculptress
, , 6
...