Filmography from : Edward J Clare
Actor :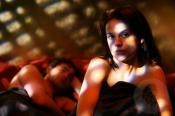 The Loft
,
Erik Van Looy
, 2014
Five friends who share a loft for their extramarital affairs begin to question one another after the body of an unknown woman is found in the property....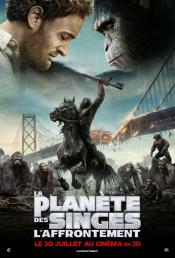 Dawn of the Planet of the Apes
,
Matt Reeves
, 2014
A growing nation of genetically evolved apes led by Caesar is threatened by a band of human survivors of the devastating virus unleashed a decade earlier. They reach a fragile peace, but it proves short-lived, as both sides are brought to the brink of a war that will determine who will emerge as Earth's dominant species....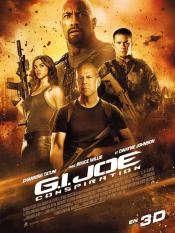 G.I. Joe: Retaliation
,
Jon M Chu
, 2013
Framed for crimes against the country, the G.I. Joe team is terminated by the President's order, and the surviving team members face off against Zartan, his accomplices, and the world leaders he has under his influence....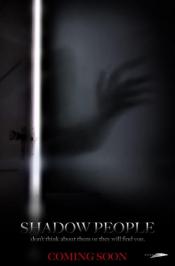 The Door
,
Matthew Arnold
, 2013
SHADOW PEOPLE is a psychological-thriller that explores the rare medical phenomenon known as SUNDS (Sudden Unexplained Nocturnal Death Syndrome). Millions of people across the globe have had encounters with what they describe as dark, shadowy creatures that visit them at night. Sometimes horrifying, sometimes deadly, these nocturnal intruders have been described as early as man's first recorded writings. But what are they? And what do they...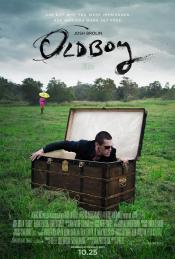 Oldboy
,
Spike Lee
, 2013
Oldboy is a provocative, visceral thriller that follows the story of an advertising executive (Josh Brolin) who is abruptly kidnapped and held hostage for 20 years in solitary confinement. When he is inexplicably released, he embarks on an obsessive mission to discover who orchestrated his bizarre and torturous punishment only to find he is still trapped in a web of conspiracy and torment....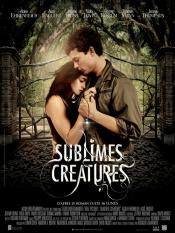 Beautiful Creatures
,
Richard LaGravenese
, 2013
Ethan longs to escape his small Southern town. He meets a mysterious new girl, Lena. Together, they uncover dark secrets about their respective families, their history and their town. ...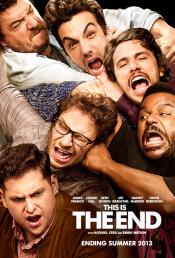 This Is the End
,
Evan Goldberg
,
Seth Rogen
, 2013
While attending a party at James Franco's house, Seth Rogen, Jay Baruchel and many other celebrities are faced with the apocalypse....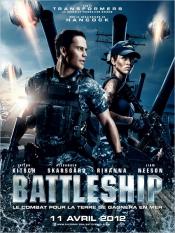 Battleship
,
Peter Berg
, 2012
...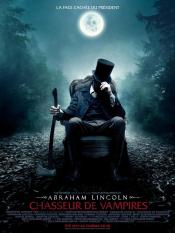 Abraham Lincoln: Vampire Hunter
,
Timur Bekmambetov
, 2012
At the age of 9, Abraham Lincoln witnesses his mother being killed by a vampire, Jack Barts. Some 10 years later, he unsuccessfully tries to eliminate Barts but in the process makes the acquaintance of Henry Sturgess who teaches him how to fight and what is required to kill a vampire. The quid pro quo is that Abe will kill only those vampires that Henry directs him to. Abe relocates to Springfield where he gets a job as a store clerk while he...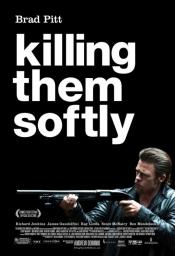 Killing Them Softly
,
Andrew Dominik
, 2012
Jackie Cogan is a professional enforcer who investigates a heist that went down during a mob-protected poker game....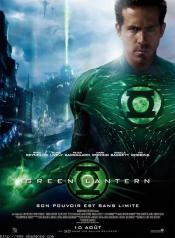 Green Lantern
,
Martin Campbell
, 2011
In a universe as vast as it is mysterious, a small but powerful force has existed for centuries. Protectors of peace and justice, they are called the Green Lantern Corps. A brotherhood of warriors sworn to keep intergalactic order, each Green Lantern wears a ring that grants him superpowers. But when a new enemy called Parallax threatens to destroy the balance of power in the Universe, their fate and the fate of Earth lie in the hands of their...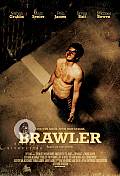 Brawler
,
Chris Sivertson
, 2011
...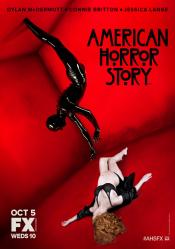 American Horror Story
,
Bradley Buecker
(22 episodes, 2011-2019),
Alfonso Gomez-Rejon
(12 episodes, 2011-2014),
Michael Uppendahl
(9 episodes, 2011-2016),
Loni Peristere
(7 episodes, 2014-2019),
Gwyneth Horder-Payton
(6 episodes, 2016-2019),
Jennifer Lynch
(5 episodes, 2016-2019),
Michael Goi
(4 episodes, 2015-2016),
Ryan Murphy
(3 episodes, 2011-2015),
Michael Lehmann
(3 episodes, 2011-2013),
David Semel
(3 episodes, 2011-2012),
Howard Deutch
(3 episodes, 2013-2014),
Jeremy Podeswa
(2 episodes, 2012-2013),
Michael Rymer
(2 episodes, 2012-2013),
Angela Bassett
(2 episodes, 2016-2017),
John J Gray
(2 episodes, 2019),
Miguel Arteta
(1 episode, 2011),
Tim Hunter
(1 episode, 2011),
John Scott
(1 episode, 2011),
Craig Zisk
(1 episode, 2013),
Anthony Hemingway
(1 episode, 2014),
Nelson Cragg
(1 episode, 2016),
Marita Grabiak
(1 episode, 2016),
Elodie Keene
(1 episode, 2016),
Alexis Ostrander
(1 episode, 2016),
Barbara Brown
(1 episode, 2017),
Rachel Goldberg
(1 episode, 2017),
Liza Johnson
(1 episode, 2017),
Maggie Kiley
(1 episode, 2017),
Jennifer Arnold
(1 episode, 2018),
Sheree Folkson
(1 episode, 2018),
Sarah Paulson
(1 episode, 2018),
Liz Friedlander
(1 episode, 2019),
Mary Wigmore
(1 episode, 2019),
David Petrarca
(1 episode, 2020), 1
A family of three move from Boston to Los Angeles as a means of reconciling their past anguish. They move to a restored mansion, unaware that the home is haunted. ...