Filmography from : Elina Lowensohn
Actor :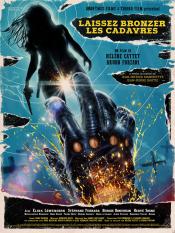 Laissez bronzer les cadavres 
,
Hélène Cattet
,
Bruno Forzani
, 2017
The Mediterranean summer: blue sea, blazing sun....and 250 kg of gold stolen by Rhino and his gang! They had found the perfect hideout: an abandoned and remote hamlet now taken over by a woman artist in search for inspiration. Unfortunately surprise guests and two cops compromise their plan: the heavenly place where wild happenings and orgies used to take place turns into a gruesome battlefield....Relentless and mindblowing....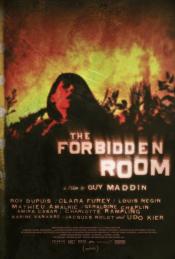 The Forbidden Room
,
Guy Maddin
,
Evan Johnson
(co-director), 2015
A never-before-seen woodsman mysteriously appears aboard a submarine that's been trapped deep under water for months with an unstable cargo. As the terrified crew make their way through the corridors of the doomed vessel, they find themselves on a voyage into the origins of their darkest fears. ...
Vénus noire 
,
Abdellatif Kechiche
, 2010
The story of Saartjes Baartman, a Black domestic who, in 1808, left Southern Africa, then ruled by Dutch settlers, for Europe, following her boss Hendrick Caesar , hoping to find fame and fortune there. Once in London her master turned manager does nothing but exhibit her as a freak in a phony and humiliating carnival show. After a series of troubles caused by their act, Caesar, Saartje and their new friend, bear-tamer Réaux, head for Paris...
Sable noir 
,
Harry Cleven
(1 episode, 2006),
Xavier Gens
(1 episode, 2006),
Doug Headline
(1 episode, 2006),
Samuel Le Bihan
(1 episode, 2006),
Olivier Megaton
(1 episode, 2006),
Eric Valette
(1 episode, 2006),
Alexis Ferrebeuf
(1 episode, 2010),
Benjamin Holmsteen
(1 episode, 2010),
Victor Jaquier
(1 episode, 2010),
Julien Seri
(1 episode, 2010),
Hugo Veludo
(1 episode, 2010), 2006
...
Dark Water 
,
Walter Salles
, 2005
...