Filmography from : Elisabeth Rosen
Actor :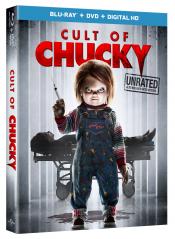 Cult of Chucky
,
Don Mancini
, 2017
Confined to an asylum for the criminally insane for the past four years, Nica Pierce (Fiona Dourif) is erroneously convinced that she, not Chucky, murdered her entire family. But when her psychiatrist introduces a new therapeutic "tool" to facilitate his patients' group sessions — an all-too-familiar "Good Guy" doll with an innocently smiling face — a string of grisly deaths begins to plague the asylum, and Nica starts to wonder if...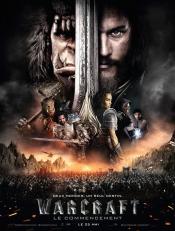 Warcraft
,
Duncan Jones
, 2016
When the world of the Orcs of Draenor is being destroyed by the evil fel magic that uses life-force, the powerful warlock Gul'dan creates a portal to the world of Azeroth and forms the Horde with members of the Orc clans. He also captures many prisoners to keep the portal open. The king of Azeroth, Llane Wrynn and his brother-in-law, Anduin Lothar are informed by the apprentice of magician Khadgar that he has found fel magic in dead bodies and...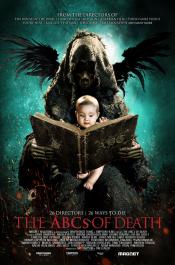 The ABCs of Death 
,
Kaare Andrews
(segment 'V is for Vagitus'),
Angela Bettis
(segment 'E is for Exterminate'),
Hélène Cattet
(segment 'O is for Orgasm'),
Ernesto Díaz Espinoza
(segment 'C is for Cycle'),
Jason Eisener
(segment 'Y Is for Youngbuck'),
Bruno Forzani
(segment 'O is for Orgasm'),
Adrián García Bogliano
(segment 'B Is for Bigfoot'),
Xavier Gens
(segment 'X Is for XXL'),
Jorge Michel Grau
(segment 'I is for Ingrown'),
Lee Hardcastle
(segment 'T Is for Toilet'),
Noboru Iguchi
(segment 'F is for Fart'),
Thomas Cappelen Malling
(segment 'H is for Hydro-Electric Diffusion'),
Anders Morgenthaler
(segment 'K is for Klutz'),
Yoshihiro Nishimura
(segment 'Z is for Zetsumetsu'),
Banjong Pisanthanakun
(segment 'N is for Nuptials'),
Simon Rumley
(segment 'P Is for Pressure'),
Marcel Sarmiento
(segment 'D Is for Dogfight'),
Jon Schnepp
(segment 'W is for WTF?'),
Srdjan Spasojevic
(segment 'R Is for Removed'),
Timo Tjahjanto
(segment 'L is for Libido'),
Andrew Traucki
(segment 'G is for Gravity'),
Nacho Vigalondo
(segment 'A Is for Apocalypse'),
Jake West
(segment 'S is for Speed'),
Ti West
(segment 'M Is for Miscarriage'),
Ben Wheatley
(segment 'U Is for Unearthed'),
Adam Wingard
(segment 'Q Is for Quack'),
Yudai Yamaguchi
(segment 'J is for Jidai-geki'), 2012
A 26-chapter anthology that showcases death in all its vicious wonder and brutal beauty....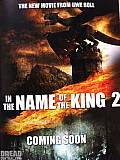 In the Name of the King: Two Worlds
,
Uwe Boll
, 2011
...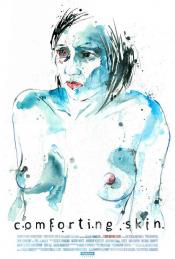 Comforting Skin 
,
Derek Franson
, 2011
A lonely young woman's desperate need for emotional and sexual companionship draws her into a surreal and ultimately destructive relationship with a shifting and whispering tattoo she has willed to life on her skin. ...
Caprica 
,
Michael Nankin
(4 episodes, 2010),
Jonas Pate
(3 episodes, 2010),
John Dahl
(2 episodes, 2010),
Wayne Rose
(2 episodes, 2010),
Jeffrey Reiner
(1 episode, 2009),
Roxann Dawson
(1 episode, 2010),
Tim Hunter
(1 episode, 2010),
Omar Madha
(1 episode, 2010),
Ronald D Moore
(1 episode, 2010),
Eric Stoltz
(1 episode, 2010),
Michael W Watkins
(1 episode, 2010), 2009
...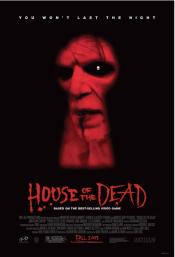 House of the Dead 
,
Uwe Boll
, 2003
...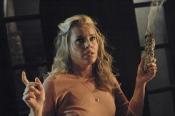 Possessing Piper Rose
,
Kevin Fair
, 0
Joanna and Ben Maxwell's dream of adopting a child comes true when a sympathetic but mysterious agent places with them a darling four-year-old girl named Piper. But these new parents are plagued by a series of inexplicable and unnerving occurrences, including visions of Piper's long-dead birth mother, and the chilling truth of Piper's past comes to light. Even more horrifying is what the future holds for the little girl and for her new...