Filmography from : Elisha Cook Jr
Actor :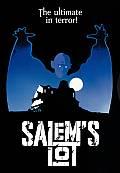 Salem's Lot
,
Tobe Hooper
(2 episodes, 1979), 1979
Novelist David Soul returns to his home town of Salem, finding that things have changed a bit. More than a bit, in fact: the previously warm and friendly community is downright sinister. Soul suspects that the bizarre behavior of his onetime friends and neighbors is the handiwork of oddball antique dealer James Mason....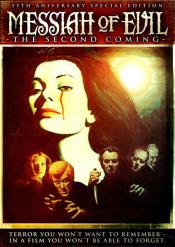 Messiah of Evil
,
Willard Huyck
,
Gloria Katz
(uncredited), 1973
A young woman goes searching for her missing artist father. Her journey takes her to a strange Californian seaside town governed by a mysterious undead cult....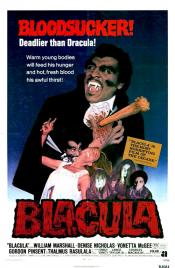 Blacula
,
William Crain
, 1972
Blacula is the story of Manuwalde, an African Prince. This movie presents a modern version of the classic Dracula story in a very chilling and inventive way. In 1780, after visiting Count Dracula, Manuwalde is turned into a vampire and locked in a coffin.. The scene shifts to 1972, when two antique collectors transport the coffin to Los Angeles. The two men open the coffin and unleash Blacula on the city of Los Angeles. Blacula soon finds Tina,...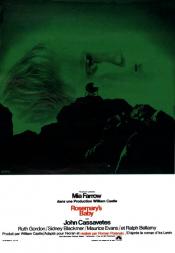 Rosemary's Baby
,
Roman Polanski
, 1968
A young couple move into a new apartment, only to be surrounded by peculiar neighbors and occurrences. When the wife becomes mysteriously pregnant, paranoia over the safety of her unborn child begins controlling her life....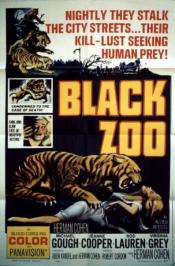 Black Zoo
,
Robert Gordon
, 1963
Michael Conrad (Michael Gough) is a private zookeeper who owns Conrad's Animal Kingdom. He leads a cult group who literally worship the animals he tends, especially the big cats -- a lion, a lioness, a pair of cheetahs, a tiger, and a black panther -- as well as a gorilla. Conrad plays organ music to the animals in his living room and uses them to kill anyone who gets in his way. Conrad is married to Edna (Jeanne Cooper) and forces his mute son,...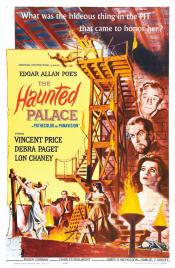 The Haunted Palace
,
Roger Corman
, 1963
Charles Dexter Ward arrives at a small village to visit the house he inherited from his ancestor who died there 100 years ago....
House on Haunted Hill
,
William Castle
, 1959
Millionaire playboy Fredrick Loren hosts a party for his 4th wife Annabelle Loren at the "House On Haunted Hill," a house that has seen seven murders, Fredrick invites 5 guests: Lance Schroeder,a pilot, Ruth Bridges, a journalist, Watson Prichard, the owner of The House On Haunted Hill, Nora Manning, a worker for one of Fredrick Loren's companies, and David Trent, a psychiatrist. Fredrick will offer each of them $10,000 to spend a night in The...