Filmography from : Ella Smith
Actor :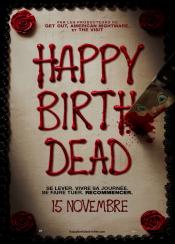 Happy Death Day
,
Christopher Landon
, 2017
A teenage girl, trying to enjoy her birthday, soon realizes that this is her final one. That is, if she can figure out who her killer is. She must relive that day, over and over again, dying in a different way each time. Can she solve her own murder? ...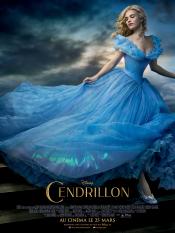 Cinderella
,
Kenneth Branagh
, 2015
The story of "Cinderella" follows the fortunes of young Ella whose merchant father remarries following the tragic death of her mother. Keen to support her loving father, Ella welcomes her new stepmother Lady Tremaine and her daughters Anastasia and Drizella into the family home. But when Ella's father suddenly and unexpectedly passes away, she finds herself at the mercy of a jealous and cruel new family. Finally relegated to nothing more than a...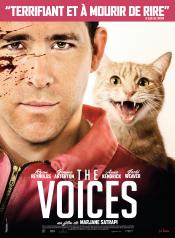 The Voices
,
Marjane Satrapi
, 2014
Jerry (Ryan Reynolds) is that chipper guy clocking the nine-to-five at a bathtub factory, with the offbeat charm of anyone who could use a few friends. With the help of his court-appointed psychiatrist, he pursues his office crush (Gemma Arterton). However, the relationship takes a sudden, murderous turn after she stands him up for a date. Guided by his evil talking cat and benevolent talking dog, Jerry must decide whether to keep striving for...
Womb
,
Benedek Fliegauf
, 2010
A woman's consuming love forces her to bear the clone of her dead beloved. From his infancy to manhood, she faces the unavoidable complexities of her controversial decision....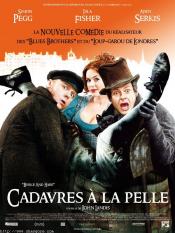 Burke and Hare
,
John Landis
, 2010
WILLIAM BURKE and WILLIAM HARE are scratching out a living in 1830s Edinburgh. After yet another failed business venture, they return to Hare's lodging house to find that their tenant has suddenly died on rent day. As the boys decide how to dispose of the body over a drink, they discover that a corpse can fetch a hefty price. Edinburgh is the centre of the medical universe and the city's doctors are crying out for more cadavers for their...
Thir13en Ghosts
,
Steve Beck
, 2001
Arthur and his two children, Kathy and Bobby, inherit his Uncle Cyrus's estate: a glass house that serves as a prison to 12 ghosts. When the family, accompanied by Bobby's Nanny and an attorney, enter the house they find themselves trapped inside an evil machine "designed by the devil and powered by the dead" to open the Eye of Hell. Aided by Dennis, a ghost hunter, and his rival Kalina, a ghost rights activist out to set the ghosts free, the...