Filmography from : Elle Fanning
Actor :
I Think We're Alone Now
,
Reed Morano
, 2018
The apocalypse proves a blessing in disguise for one lucky recluse -- until a second survivor arrives with the threat of companionship....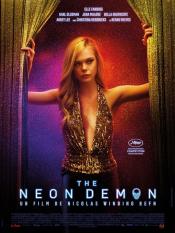 The Neon Demon
,
Nicolas Winding Refn
, 2016
When aspiring model Jesse moves to Los Angeles, her youth and vitality are devoured by a group of beauty-obsessed women who will take any means necessary to get what she has....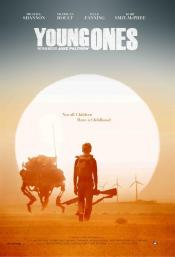 Young Ones
,
Jake Paltrow
, 2014
Set in the future when water is hard to find a teenage boy sets out to protect his family and survive....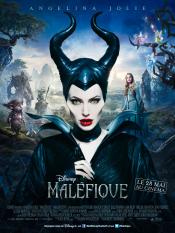 Maleficent
,
Robert Stromberg
, 2014
A beautiful, pure-hearted young woman, Maleficent has an idyllic life growing up in a peaceable forest kingdom, until one day when an invading army threatens the harmony of the land. Maleficent rises to be the land's fiercest protector, but she ultimately suffers a ruthless betrayal - an act that begins to turn her pure heart to stone. Bent on revenge, Maleficent faces a battle with the invading king's successor and, as a result, places a curse...
The Boxtrolls
,
Graham Annable
,
Anthony Stacchi
, 2014
A family event movie that introduces audiences to a new breed of family – The Boxtrolls, a community of quirky, mischievous creatures who have lovingly raised an orphaned human boy named Eggs (voiced by Isaac Hempstead-Wright) in the amazing cavernous home they've built beneath the streets of Cheesebridge. When the town's villain, Archibald Snatcher (Academy Award winner Ben Kingsley), comes up with a plot to get rid of the Boxtrolls, Eggs...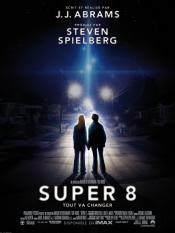 Super 8
,
JJ Abrams
, 2011
In the summer of 1979, a group of friends in a small Ohio town witness a catastrophic train crash while making a super 8 movie and soon suspect that it was not an accident. Shortly after, unusual disappearances and inexplicable events begin to take place in town, and the local Deputy tries to uncover the truth – something more terrifying than any of them could have imagined....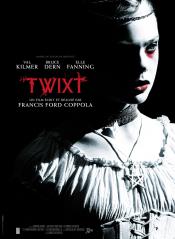 Twixt
,
Francis Ford Coppola
, 2011
A writer with a declining career arrives in a small town as part of his book tour and gets caught up in a murder mystery involving a young girl. That night in a dream, he is approached by a mysterious young ghost named V. He's unsure of her connection to the murder in the town, but is grateful for the story being handed to him. Ultimately he is led to the truth of the story, surprised to find that the ending has more to do with his own life than...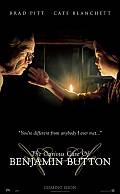 The Curious Case of Benjamin Button
,
David Fincher
, 2008
"I was born under unusual circumstances." And so begins 'The Curious Case of Benjamin Button,' adapted from the 1920s story by F. Scott Fitzgerald about a man who is born in his eighties and ages backwards: a man, like any of us, who is unable to stop time. We follow his story, set in New Orleans from the end of World War I in 1918 to the 21st century, following his journey that is as unusual as any man's life can be. Directed by David Fincher...