Filmography from : Elly Fairman
Actor :
Wild Bill
,
Dexter Fletcher
, 2011
Out on parole after 8 years inside Bill Hayward returns home to find his now 11 and 15 year old sons abandoned by their mother and fending for themselves. Unwilling to play Dad, an uncaring Bill is determined to move on. Although Dean the older boy has found a job and is doing his best to be a father to his younger brother Jimmy, the arrival of Bill has brought them to the attention of social services. With the danger of being put into care...

Blitz
,
Elliott Lester
, 2011
...
Welcome to Hoxford: The Fan Film
,
Julien Mokrani
, 2011
...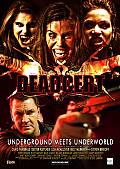 Dead Cert
,
Steven Lawson
, 2010
A gang of tough London gangsters get more than they bargained for when a group of businessmen make an offer to buy their club, the Inferno. They turn out to be nothing less than Vampires wanting their land back and turn viciously on the gangsters when their demands are not met....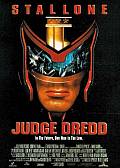 Judge Dredd
,
Danny Cannon
, 1995
The Year is 2139. The Planet Earth has changed into a virtually uninhabitable place called the "Cursed Earth". All of the Earth's population have crowded into the cities across the planet, now known as "Mega Cities". The crimes in these "Mega cities" became so violent and so powerful, that the regular justice system was powerless to contain, then it collapsed completely. But, a new Justice System came from the ashes, They were 3 justice systems...