Filmography from : Embeth Davidtz
Actor :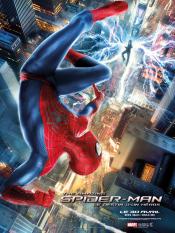 The Amazing Spider-Man : Le Destin d'un héros
,
Marc Webb
, 2014
We've always known that Spider-Man's most important battle has been within himself: the struggle between the ordinary obligations of Peter Parker and the extraordinary responsibilities of Spider-Man. But in The Amazing Spider-Man 2, Peter Parker finds that a greater conflict lies ahead. It's great to be Spider-Man (Andrew Garfield). For Peter Parker, there's no feeling quite like swinging between skyscrapers, embracing being the hero, and...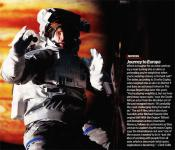 Europa Report
,
Sebastián Cordero
, 2013
A group of astronauts make the arduous journey to Jupiter's frigid, glacial moon Europa in search of extraterrestrial life. The only thing more intimidating and unpredictable than the trip itself is what the team will encounter upon arrival......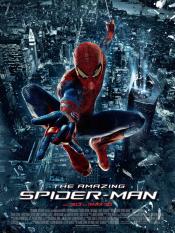 The Amazing Spider-Man
,
Marc Webb
, 2012
Like most teenagers, Peter is trying to figure out who he is and how he got to be the person he is today. Peter is also finding his way with his first high school crush, Gwen Stacy, and together, they struggle with love, commitment, and secrets. As Peter discovers a mysterious briefcase that belonged to his father, he begins a quest to understand his parents' disappearance - leading him directly to Oscorp and the lab of Dr Curt Connors, his...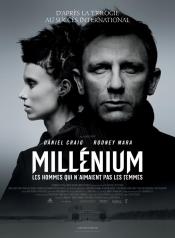 Millénium: Les hommes qui n'aimaient pas les femmes
,
David Fincher
, 2011
Journalist Mikael Blomkvist (Craig) is aided in his search for a woman who has been missing for forty years by Lisbeth Salander (Mara), a young computer hacker. ...
13 fantômes
,
Steve Beck
, 2001
Arthur and his two children, Kathy and Bobby, inherit his Uncle Cyrus's estate: a glass house that serves as a prison to 12 ghosts. When the family, accompanied by Bobby's Nanny and an attorney, enter the house they find themselves trapped inside an evil machine "designed by the devil and powered by the dead" to open the Eye of Hell. Aided by Dennis, a ghost hunter, and his rival Kalina, a ghost rights activist out to set the ghosts free, the...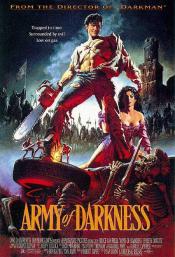 L'armée des ténèbres - Evil Dead III
,
Sam Raimi
, 1992
...