Filmography from : Emilee Wilson
Actor :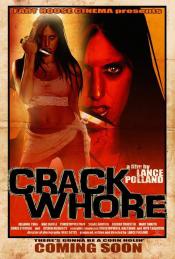 Crack Whore
,
Lance Polland
, 2012
The story of Honey Thompson, a crack addicted prostitute, who goes to a party in the desert, where she falls victim to drugs and gang rape. Spoon-feeding herself crack with her loving companion Boo, Honey decides to settle the score against the men who raped her. Armed with only a switchblade and her alluring body, Honey's full-scale revenge on these hillbillies is nothing but bloody....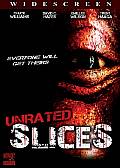 Slices
,
Lenny Lenox
(segment 'Turnout'),
Neil McCurry
(segment 'Night Screams'),
Lance Polland
(segment 'The Range'),
Steven Richards
(segment 'Dead Letters'),
Vito Trabucco
(segment 'The Exterminator') (wrap around segments), 2008
Follow the journey of The Insomniac (Matthew Olivo of Repulsion) - sleepless nights have been taking their toll. Professor Lucius Phibes (Trent Haaga) presents the Theater of the Macbre, a full night of chilling films, as The Insomniac slowly discovers that the narrow line between fantasy and reality is slipping away. This tasty horror awaits the fan of anthology chillers with this five-story fright film. A wealthy businessman is kidnapped by...