Filmography from : Emily Watson
Actor :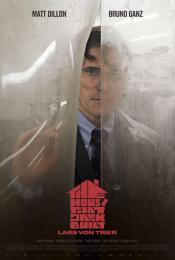 The House That Jack Built
,
Lars von Trier
, 2018
USA in the 1970s. We follow the highly intelligent Jack over a span of 12 years and are introduced to the murders that define Jack's development as a serial killer. We experience the story from Jack's point of view, while he postulates each murder is an artwork in itself. As the inevitable police intervention is drawing nearer, he is taking greater and greater risks in his attempt to create the ultimate artwork. Along the way we experience...
War Horse
,
Steven Spielberg
, 2011
Follows a young man named Albert and his horse, Joey, and how their bond is broken when Joey is sold to the cavalry and sent to the trenches of World War One. Despite being too young to enlist, Albert heads to France to save his friend. ...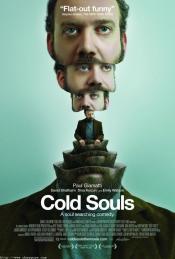 Cold Souls
,
Sophie Barthes
, 2009
Actor Paul Giamatti has difficulties with his part in Chekhov's Uncle Vania on Broadway. He just can't seem to connect with his character. Desperate, he visits an alternative clinic that can extract souls and give you some rest from the existential anxieties of life......
Corpse Bride
,
Tim Burton
,
Mike Johnson
, 2005
...
The Proposition
,
John Hillcoat
, 2005
Rural Australia in the late nineteenth century: Capt. Stanley and his men capture two of the four Burns brothers, Charlie and Mike. Their gang is held responsible for attacking the Hopkins farm, raping pregnant Mrs. Hopkins and murdering the whole family. Arthur Burns, the eldest brother and the gang's mastermind, remains at large has and has retreated to a mountain hideout. Capt. Stanley's proposition to Charlie is to gain pardon and - more...
Red Dragon
,
Brett Ratner
, 2002
...
Equilibrium
,
Kurt Wimmer
, 2002
At the end of World War III, the world fell under the control of Father and the Tetragrammaton: a government that outlaws all forms of art and emotion. Citizens are forced to take drugs that eliminate emotions. However, "Sense Offenders": citizens who resist the laws and operate underground are continually at war with the Tetragrammaton. John Preston is a Cleric, an elite super-soldier who's mission is to hunt down and eliminate Sense Offenders...