Filmography from : Emma Jonnz
Actor :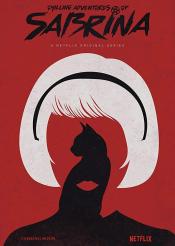 Les Nouvelles Aventures de Sabrina
,
Rob Seidenglanz
(9 episodes, 2018-2020),
Alex Pillai
(3 episodes, 2019-2020),
Kevin Rodney Sullivan
(3 episodes, 2019-2020),
Craig William Macneill
(2 episodes, 2018-2020),
Viet Nguyen
(2 episodes, 2018-2020),
Jeff Woolnough
(2 episodes, 2018-2020),
Maggie Kiley
(2 episodes, 2018),
Lee Toland Krieger
(2 episodes, 2018),
Michael Goi
(2 episodes, 2019-2020),
Antonio Negret
(2 episodes, 2019-2020),
Rachel Talalay
(1 episode, 2018),
Alex Garcia Lopez
(1 episode, 2019),
Salli Richardson-Whitfield
(1 episode, 2019),
Roxanne Benjamin
(1 episode, 2020),
Catriona McKenzie
(1 episode, 2020),
Lisa Soper
(1 episode, 2020),
Amanda Tapping
(1 episode, 2020), 2018
Reimagines the origin and adventures of Sabrina the Teenage Witch as a dark coming-of-age story that traffics in horror, the occult and, of course, witchcraft. Tonally in the vein of Rosemary's Baby and The Exorcist, this adaptation finds Sabrina wrestling to reconcile her dual nature - half-witch, half-mortal - while standing against the evil forces that threaten her, her family and the daylight world humans inhabit....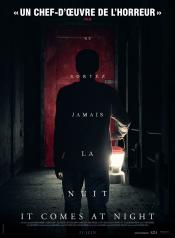 It Comes at Night
,
Trey Edward Shults
, 2017
Secure within a desolate home as an unnatural threat terrorizes the world, the tenuous domestic order he has established with his wife and son is put to the ultimate test with the arrival of a desperate young family seeking refuge. Despite the best intentions of both families, paranoia and mistrust boil over as the horrors outside creep ever-closer, awakening something hidden and monstrous within him as he learns that the protection of his...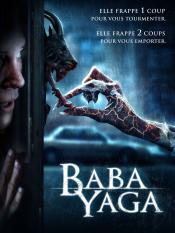 Baba Yaga
,
Caradog W James
(as Caradog James), 2016
The sculptor Jess unsuccessfully tries to retrieve the custody of her teenage daughter Chloe. During the night, Chloe and her boyfriend Danny play a prank challenging an urban legend: and they knock twice on the door of the witch Mary Aminov. Soon Danny is hunted down by a fiend and vanishes. When Chloe is haunted by the evil spirit, she flees to the house of her estranged mother and her husband Ben to stay with her mother. Soon the demon finds...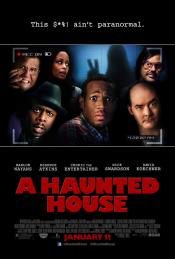 Ghost Bastards - Putain de fantôme
,
Michael Tiddes
, 2013
A Haunted House features young couple Malcolm (Marlon Wayans) and Kisha (Essence Atkins) who have just moved in to their dream house. As they settle in, they quickly find they're not alone. But it's not the house that's haunted, it's Malcolm's girlfriend who is possessed by a demon. Malcolm hires everyone from a priest to modern day ghostbusters to rid her of this unwelcome intruder, determined not to let the evil spirit ruin his...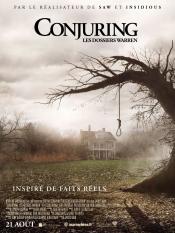 Conjuring: Les dossiers Warren
,
James Wan
, 2013
Before there was Amityville, there was Harrisville. Based on a true story, "The Conjuring" tells the horrifying tale of how renowned paranormal investigators Ed and Lorraine Warren were called upon to help a family terrorised by a dark presence in a secluded farmhouse. Forced to confront a powerful demonic entity, the Warrens find themselves caught in the most terrifying case of their lives....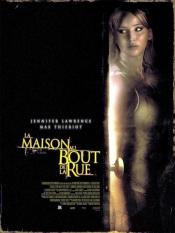 La maison au bout de la rue
,
Mark Tonderai
, 2012
Seeking a fresh start, newly divorced Sarah (Elisabeth Shue) and her daughter Elissa (Jennifer Lawrence) find the house of their dreams in a small, upscale, rural town. But when startling and unexplainable events begin to happen, Sarah and Elissa learn the town is in the shadows of a chilling secret. Years earlier, in the house next door, a daughter killed her parents in their beds, and disappeared - leaving only a brother, Ryan (Max Thieriot),...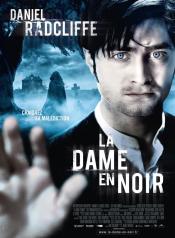 La dame en noir
,
James Watkins
, 2012
The Woman in Black' follows a young lawyer, Arthur Kipps (Radcliffe), who is ordered to travel to a remote corner of the UK and sort out a recently deceased client's papers. As he works alone in an old and isolated house, Kipps begins to uncover its tragic secrets, and his unease grows when he discovers that the local village is held hostage by the ghost of a scorned woman set on vengeance....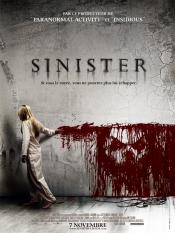 Sinister
,
Scott Derrickson
, 0
Ethan Hawke plays a journalist who travels with his family around the country to investigate gruesome murders he turns into books. After he moves his family into a house where another family was murdered, the journo discovers found footage that unveils horrifying clues beyond what caused the original tragedy....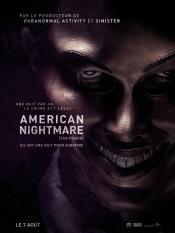 American Nightmare
,
James DeMonaco
, 0
In an America wracked by crime, the government has sanctioned an annual 12-hour period in which any and all criminal activity—including murder—is legal. The police can't be called. Hospitals suspend help. It is one night when the citizenry regulates itself without thought of punishment. On this night plagued by violence and an epidemic of crime, one family wrestles with the decision of who they will become when a stranger comes knocking....