Filmography from : Eric Daniel
Actor :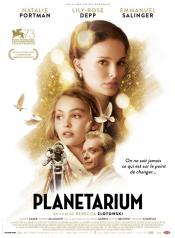 Planetarium
,
Rebecca Zlotowski
, 2016
Follows the journey of sisters who are believed to possess the supernatural ability to connect with ghosts. They cross paths with a visionary French producer while performing in Paris....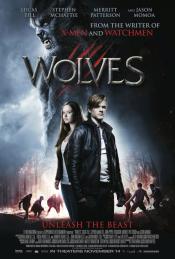 Wolves
,
David Hayter
, 2014
The coming-of-age story of Cayden Richards. Forced to hit the road after the murder of his parents, Cayden wanders, lost, without purpose... Until he meets a certifiable lunatic named Wild Joe, who sets him on a path to the ominous town of Lupine Ridge, to hunt down the truths of his history. But in the end, who's really hunting whom?...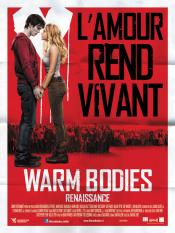 Warm Bodies
,
Jonathan Levine
, 2013
Zombies love people, especially their brains. But R (Nicholas Hoult) is different. He's alive inside, unlike the hundreds of other grunting, drooling undead—all victims of a recent plague that drove the remaining survivors into a heavily guarded city. Now the Zombies roam about an airport terminal, searching for human prey and living in fear of the vicious Boneys, the next undead incarnation. One day, R and his best friend M lumber toward...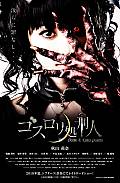 Gosurori shokeinin
,
Gô Ohara
, 2010
In order to reveal the truth behind the seemingly senseless murder, Yuki transforms herself into a demon of vengeance by donning gothic lolita clothing, wielding a parasol as a deadly weapon, and executing the guilty in the name of God....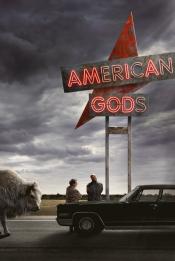 American Gods
,
David Slade
(3 episodes, 2017),
Adam Kane
(2 episodes, 2017),
Christopher J Byrne
(2 episodes, 2019),
Vincenzo Natali
(1 episode, 2017),
Floria Sigismondi
(1 episode, 2017),
Craig Zobel
(1 episode, 2017),
Paco Cabezas
(1 episode, 2019),
Deborah Chow
(1 episode, 2019),
Stacie Passon
(1 episode, 2019),
Salli Richardson-Whitfield
(1 episode, 2019),
Rachel Talalay
(1 episode, 2019),
Frederick EO Toye
(1 episode, 2019),
Mark Tinker
(1 episode, 2020), 7
Shadow is a man with a past. But now he wants nothing more than to live a quiet life with his wife and stay out of trouble. Until he learns that she's been killed in a terrible accident. Flying home for the funeral, as a violent storm rocks the plane, he is greeted by a strange man in the seat next to him. The man calls himself Mr. Wednesday, and he knows more about Shadow than is possible. He warns Shadow that a far bigger storm is coming. And...