Filmography from : Eric James
Actor :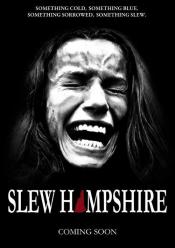 Slew Hampshire
,
Flood Reed
, 2013
In April of 1994, one of the most brutal mass slaughters in history occurred in the woods of northern New England. Four months later, history is about to repeat itself. The end of summer signals the brink of manhood for a group of 18-year-old boys who pridefully call New Hampshire their home. Led by Buddy - once regarded as a major league pitching prospect - the boys embark on a local rite of passage, traveling north for one final weekend of...
Death and Cremation
,
Justin Steele
, 2010
In a typical American suburb filled with middle-class morals, Stan, a lonely 59-year-old, contributes to society by offering cremation services from his basement. In fact, Stan murders neighbors he perceives to be social bullies. Jarod, a bullied and fatherless 17-year-old high school outcast, lands an after-school job in Stan's cremation house; and the two develop an unusual working relationship that quickly evolves into a...