Filmography from : Eric Mabius
Actor :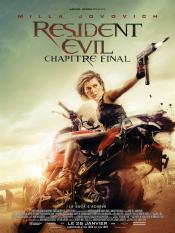 Resident Evil: The Final Chapter
,
Paul WS Anderson
, 2016
Picking up immediately after the events in Resident Evil: Retribution, humanity is on its last legs in Washington D.C. As the only survivor of what was meant to be humanity's final stand against the undead hordes, Alice must return to where the nightmare began - Raccoon City, where the Umbrella Corporation is gathering its forces for a final strike against the only remaining survivors of the apocalypse. In a race against time Alice will join...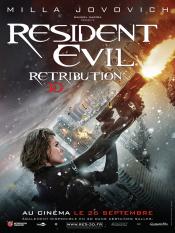 Resident Evil: Retribution
,
Paul WS Anderson
, 2012
The Umbrella Corporation's deadly T-virus continues to ravage the Earth, transforming the global population into legions of the flesh eating Undead. The human race's last and only hope, Alice (Milla Jovovich), awakens in the heart of Umbrella's most clandestine operations facility and unveils more of her mysterious past as she delves further into the complex. Without a safe haven, Alice continues to hunt those responsible for the outbreak;...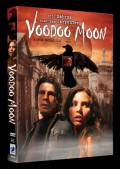 Voodoo Moon
,
Kevin VanHook
, 2006
...
Reeker
,
Dave Payne
, 2005
...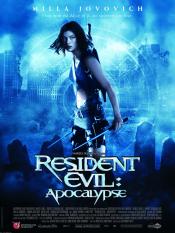 Resident Evil: Apocalypse
,
Alexander Witt
, 2004
Alice awakens from a terrible sleep to find her worst fears realized--the bloodthirsty Undead, which she and the now-annihilated squad of elite military fought to destroy, have been unleashed on the city that surrounds the secret facility of the Umbrella Corporation. Discovering she was an Umbrella experiment, Alice has been bio-genetically enhanced with new strengths, senses and dexterity--and she will need them. In the heart of the ravaged...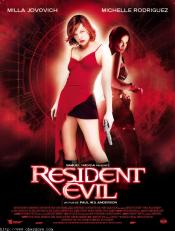 Resident Evil
,
Paul WS Anderson
, 2002
Something rotten is brewing beneath the industrial mecca known as Raccoon City. Unknown to its millions of residents, a huge underground bioengineering facility known as The Hive has accidentally unleashed the deadly and mutating T-virus, killing all of its employees. To contain the leak, the governing supercomputer, Red Queen, has sealed all entrances and exits. Now a team of highly-trained super commandos including Rain, Alice and Matt must...
Cruel Intentions
,
Roger Kumble
, 1999
Kathryn and Sebastian, two wealthy, manipulative teenage step-siblings from Manhattan's upper-crust, conspire in Cruel Intentions, a wickedly entertaining tale of seduction and betrayal. The stakes are high when the duo agrees upon a deliciously diabolical wager of sexual conquest without consequences. The pawns? The naive Celcile Caldwell and the virginal Annette Hargrove. Its summer break, and Kathryn has been dumped by her beau, Court...
A Gun for Jennifer
,
Todd Morris
, 1997
...