Filmography from : Eric Roberts
Actor :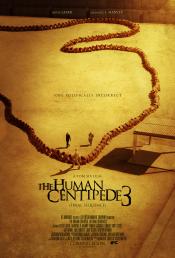 The Human Centipede III (Final Sequence)
,
Tom Six
, 2015
Bully prison warden Bill Boss (Dieter Laser), leading a big state prison in the US of A, has a lot of problems; his prison statistically has the highest amount of prison riots, medical costs and staff turnover in the country. But foremost he is unable to get the respect he thinks he deserves from his inmates and the state Governor (Eric Roberts). He constantly fails in experimenting with different ideas for the ideal punishment to get the...
Wrong Cops
,
Quentin Dupieux
, 2013
A group of bad cops look to dispose of a body that one of them accidentally shot....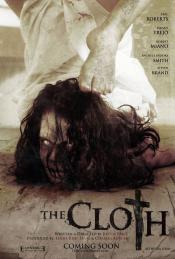 The Cloth
,
Tristan Price
(as Justin Price), 2013
The Cloth is an action-horror story centered on a secret organization formed by the Catholic Church to counteract the rising cases of demonic possessions across the country. The story follows a young godless man who is being recruited into the cloth....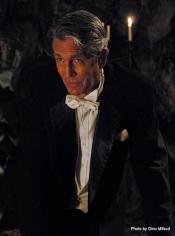 The Dead Want Women
,
Charles Band
, 2012
Beginning at a stylish mansion in the roaring 1920's, a silent film actress socialite, flappers, and the men who love them come to their ultimate demise. These ghosts continue to haunt the mansion throughout the decades. Now they've come back to haunt and chase after a new generation of beautiful girls. The Dead Want Women!...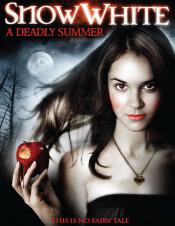 Snow White: A Deadly Summer
,
David DeCoteau
, 2012
A modern retelling of a timeless tale. Snow is abducted at the order of her wicked stepmother and taken to an isolated wooded discipline camp, run by a ruthless hunter. When each of her fellow seven campers begin dying off one by one, Snow must uncover the dark and twisted secret of the forest before she becomes the next victim. ...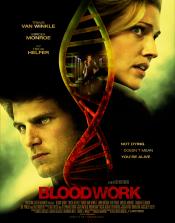 Bloodwork
,
Eric Wostenberg
, 2012
Best friends Greg and Rob, college roommates, decide to earn a little extra cash by participating in a two-week pharmaceutical test over the Christmas holidays. Locked into a remote hospital facility far out in the isolated countryside, they find themselves part of a bizarre series of tests. But as order and control start to break down, it becomes clear that the drugs are having increasingly dangerous side effects, and that no one involved in...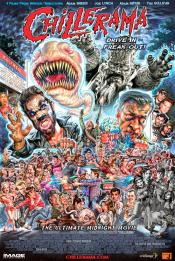 Chillerama
,
Adam Green
(segment 'The Diary Of Anne Frankenstein'),
Joe Lynch
(segment 'Zom-B-Movie'),
Bear McCreary
(segment 'I Don't Want to Die a Virgin'),
Adam Rifkin
(segment 'Wadzilla'),
Tim Sullivan
(segment 'I was a Teenage Werebear'), 2011
It's the closing night at the last drive-in theater in America and Cecil B. Kaufman has planned the ultimate marathon of lost film prints to unleash upon his faithful cinephile patrons. Four films so rare that they have never been exhibited publicly on American soil until this very night! With titles like Wadzilla, I Was A Teenage Werebear, The Diary of Anne Frankenstein, and Zom-B-Movie, Chillerama not only celebrates the golden age of drive-in...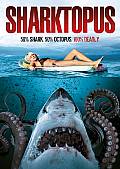 Sharktopus
,
Declan O'Brien
, 2010
...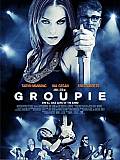 Groupie
,
Mark L Lester
, 2010
...
Westbrick Murders
,
Shaun Rana
, 2010
The town of Westbrick is a rough place to live in. It is here that the young rookie cop Matthew lives with his wife. Meanwhile, notorious serial killers Billy and Barbara embark on a killing spree in order to get notoriety. Matthew gets his first assignment with his much older partner William when he unfortunately crosses paths with Billy and Barbara. William gets killed in the line of duty by Billy and Barbara but that's not enough for them:...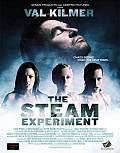 Locked
,
Philippe Martinez
, 2009
...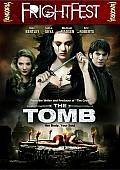 Ligeia
,
Michael Staininger
, 2009
Successful writer and scholar Jonathan Merrick falls under the spell of the irresistible, bewitchingly beautiful Ligeia. She's fighting a fatal illness and she will stop at nothing to defeat death, her one true enemy. She steals other people's souls and on her quest to immortality she tricks Jonathan into supporting her work, breaking him apart from his fiancé Rowena and pulling him into her dark, mysterious world. They settle down in an old...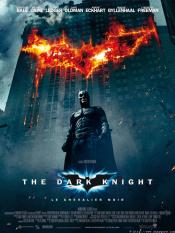 The Dark Knight : Le Chevalier noir
,
Christopher Nolan
, 2008
Set within a year after the events of Batman Begins, Batman, Lieutenant James Gordon, and new district attorney Harvey Dent successfully begin to round up the criminals that plague Gotham City until a mysterious and sadistic criminal mastermind known only as the Joker appears in Gotham, creating a new wave of chaos. Batman's struggle against the Joker becomes deeply personal, forcing him to "confront everything he believes" and improve his...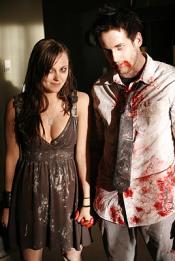 Fear Itself
,
Brad Anderson
(1 episode, 2008),
Darren Lynn Bousman
(1 episode, 2008),
Breck Eisner
(1 episode, 2008),
Larry Fessenden
(1 episode, 2008),
Stuart Gordon
(1 episode, 2008),
Mary Harron
(1 episode, 2008),
John Landis
(1 episode, 2008),
Ronny Yu
(1 episode, 2008),
John Dahl
(1 episode, 2009),
Ernest R Dickerson
(1 episode, 2009),
Eduardo Rodriguez
(1 episode, 2009),
Rob Schmidt
(1 episode, 2009),
Rupert Wainwright
(1 episode, 2009), 2008
A television series broken down into thirteen separate sixty-minute films from premiere horror writers and directors....
Cyclops
,
Declan O'Brien
, 2008
The corrupt Emperor Tiberius (Academy Award Nominee Eric Roberts) forces his bravest general, Marcus (Broadway star Kevin Stapleton), to subdue the monstrous Cyclops that has been decimating the countryside. Once the Cyclops is brought to the dungeons, Marcus is forced to fight in the gladiatorial games. Eventually, he and the Cyclops become allies and they fight together to defeat the corrupt Emperor and his evil nephew, along with the...
DOA: Dead or Alive
,
Corey Yuen
(as Cory Yuen), 2006
...
Endangered Species
,
Kevin Tenney
(as Kevin S Tenney), 2002
...
Les Loups de Wall Street
,
David DeCoteau
, 2002
...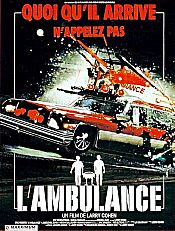 L'ambulance
,
Larry Cohen
, 1990
Josh Baker meets a very special woman, Cheryl, in the streets of New York. Suddenly she collapses, and she's picked up by an ambulance. When Josh wants to visit her in the hospital, it appears that she hasn't been admitted in the hospital. Josh follows the roommate of Cheryl, and she disappears after a ride in the same ambulance. It's up to Josh to solve the secret behind this strange vehicle....
Deadline
,
Curt Hahn
, 0
The murder of an African American youth in rural Alabama has gone unpunished, unsolved and uninvestigated for almost twenty years. But that changes when Nashville Times reporter Matt Harper meets an idealistic blue blood bent on discovering the truth. Harper undertakes the investigation despite the opposition of his publisher, violent threats from mysterious forces, a break-up with his fiancee and his father's cancer diagnosis. Deadline is a...