Filmography from : Eric Roth
Writer :
Dune
,
Denis Villeneuve
, 2020
...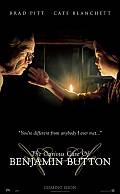 The Curious Case of Benjamin Button
,
David Fincher
, 2008
"I was born under unusual circumstances." And so begins 'The Curious Case of Benjamin Button,' adapted from the 1920s story by F. Scott Fitzgerald about a man who is born in his eighties and ages backwards: a man, like any of us, who is unable to stop time. We follow his story, set in New Orleans from the end of World War I in 1918 to the 21st century, following his journey that is as unusual as any man's life can be. Directed by David Fincher...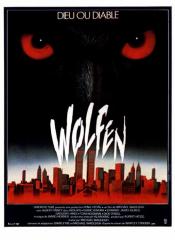 Wolfen
,
Michael Wadleigh
, 1981
A city cop is assigned to solve a bizarre set of violent murders where it appears that the victoms were killed by animals. In his pursuit he learns of an Indian legend about wolf spirits. ...