Filmography from : Erik Holland
Actor :
Stargate
,
Roland Emmerich
, 1994
Egyptologist Daniel Jackson is brought to an underground military base where he decodes the symbols on Egyptian cover stones as star constellations. That allows a alien device known as the Stargate to be opened and a team led by Air Force Colonel Jack' O' Neil and Jackson to travel across the known universe to a distant planet. Arriving on the planet, they find a culture ruled by someone pretending to be the Egyptian sun god Ra. Soon, Ra...
Ghostbusters II
,
Ivan Reitman
, 1989
Five years after the events of the first film, the Ghostbusters have been plagued by lawsuits and court orders, and their once-lucrative business is bankrupt. However, when Dana begins to have ghost problems again, the boys come out of retirement only to be promptly arrested. The Ghostbusters discover that New York is once again headed for supernatural doom, with a river of ectoplasmic slime bubbling beneath the city and an ancient sorcerer...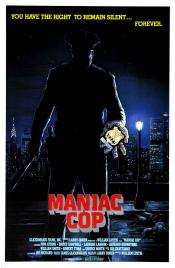 Maniac Cop
,
William Lustig
, 1988
nnocent people are being brutally murdered on the streets of New York by a uniformed police officer. As the death toll rises and City Hall attempts a cover-up, Frank McCrae heads the investigation. A young cop, Jack Forrest, finds himself under arrest as the chief suspect, having been the victim of a set-up by the real killer and a mysterious woman phone-caller. Forrest, his girlfriend Theresa, and McCrae set out to solve the puzzle before the...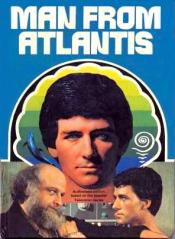 Man from Atlantis
,
David Moessinger
(2 episodes, 1977-1978),
Virgil W Vogel
(2 episodes, 1977),
Edward M Abroms
(1 episode, 1977),
Reza Badiyi
(1 episode, 1977),
Richard Benedict
(1 episode, 1977),
Dann Cahn
(1 episode, 1977),
Barry Crane
(1 episode, 1977),
Marc Daniels
(1 episode, 1977),
Robert Douglas
(1 episode, 1977),
Charles S Dubin
(1 episode, 1977),
Harry Harris
(1 episode, 1977),
Lee H Katzin
(1 episode, 1977),
Michael O'Herlihy
(1 episode, 1977),
Dennis Donnelly
(1 episode, 1978),
Paul Krasny
(1 episode, 1978), 1978
Mark Harris is the lone survivor of the legendary sunken continent of Atlantis. Having adapted to life underwater, Mark possesses webbed hands, light-sensitive eyes, and the ability to swim at low depths in the sea for long periods. He draws strength from water and can overpower most ordinary men. Mark assists an institute for undersea research operated by his human friends, Dr. Elizabeth Merrill and C.W. Crawford, and joins Dr. Merrill in...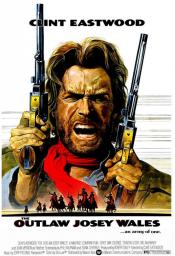 The Outlaw Josey Wales
,
Clint Eastwood
, 1976
A Missouri farmer joins a Confederate guerrilla unit and winds up on the run from the Union soldiers who murdered his family....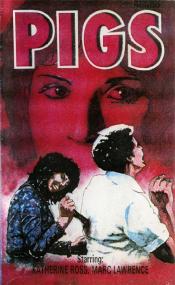 Daddy's Deadly Darling
,
Marc Lawrence
, 1973
Lynn Hart is a disturbed young woman who escapes from a mental hospital where she was committed for killing her abusive father who raped her. Stealing a nurse's uniform and car, Lynn ends up in a small California town where she meets and shacks up with Zambrini, an old farmer who runs the local motel and roadside café. Zambrini also owns a group of pigs that he keeps in a pen behind his house who have somehow developed a taste for human flesh....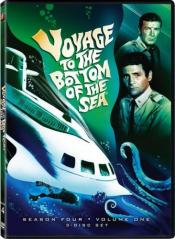 Voyage to the Bottom of the Sea
,
Justus Addiss
(16 episodes, 1966-1968),
Jerry Hopper
(15 episodes, 1965-1968),
Sobey Martin
(14 episodes, 1964-1966),
Harry Harris
(12 episodes, 1965-1967),
Leonard J Horn
(9 episodes, 1964-1966),
Felix E Feist
(6 episodes, 1964-1965),
Robert Sparr
(5 episodes, 1967-1968),
James Goldstone
(4 episodes, 1964-1965),
Gerald Mayer
(4 episodes, 1966-1967),
Nathan Juran
(3 episodes, 1965-1966),
Sutton Roley
(3 episodes, 1966),
Charles R Rondeau
(3 episodes, 1968),
Laslo Benedek
(2 episodes, 1964-1965),
Irwin Allen
(2 episodes, 1964),
John Brahm
(2 episodes, 1964),
Alex March
(2 episodes, 1965-1966),
Alan Crosland Jr
(1 episode, 1964),
Joseph Lejtes
(1 episode, 1964),
Gerd Oswald
(1 episode, 1964),
James B Clark
(1 episode, 1965),
Leo Penn
(1 episode, 1965),
Abner Biberman
(1 episode, 1966),
Tom Gries
(1 episode, 1966),
Harmon Jones
(1 episode, 1967), 1968
Voyage chronicled the adventures of the world's first privately owned nuclear submarine, the SSRN Seaview. Designed by Admiral Harriman Nelson, she was a tool of oceanographic research for the Nelson Institute of Marine Research. Though the show is known for its "monster" episodes, many plots were veiled commentaries of what was happening in the news. Such plotlines as nuclear doomsday, pollution of natural resources, foreign threat, and theft...