Filmography from : Erika Toda
Actor :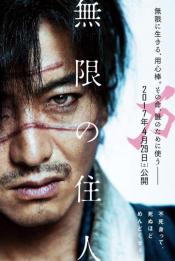 Mugen no jûnin
,
Takashi Miike
, 2017
Manji, a highly skilled samurai, becomes cursed with immortality after a legendary battle. Haunted by the brutal murder of his sister, Manji knows that only fighting evil will regain his soul. He promises to help a young girl named Rin avenge her parents, who were killed by a group of master swordsmen led by ruthless warrior Anotsu. The mission will change Manji in ways he could never imagine - the 100th film by master director Takashi Miike....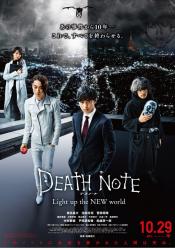 Death Note - Desu nôto: Light Up the New World
,
Shinsuke Sato
, 2016
10 years has passed since the confrontation between Kira and L. Again, Shinigami sends death notes to the ground and due to this, the world soon falls into chaos. Tsukuru (Masahiro Higashide) is a member of the Death Note special task force team with 6 other investigators including Matsuda who experienced the Kira case of 10 years ago. Mass murders caused by the death note takes place on Wall Street in the U.S., Shibuya in Japan and other...
Goemon
,
Kazuaki Kiriya
, 2009
...
L: Change the World
,
Hideo Nakata
, 2008
...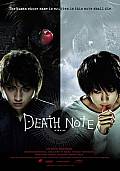 Death Note: Desu nôto
,
Shûsuke Kaneko
, 2006
...
Death Note - Desu nôto: The Last Name
,
Shûsuke Kaneko
, 2006
...