Filmography from : Fabio Testi
Actor :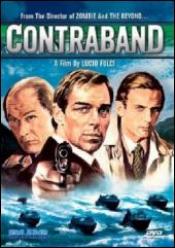 Luca il contrabbandiere
,
Lucio Fulci
, 1980
Luca Di Angelo is an idealistic family man and dockside worker whom works for a shady underworld smuggler in hauling illegal merchandise, imported cigarettes and booze, down the coastal waterways of Naples, Italy. Things in his life become complicated when his brother and a number of fellow smugglers are murdered by a rival smuggler from France, known as the Marsigliese, whom is determined to become drug kinpin of Italy and wipe out all...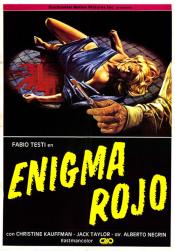 Enigma rosso
,
Alberto Negrin
, 1978
A detective investigating the murder of a teenage girl begins to focus his suspicions on the three girlfriends of the victim, who call themselves "The Inseparables."...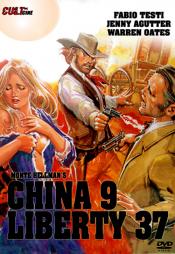 Amore, piombo e furore
,
Monte Hellman
,
Tony Brandt
(credited on some European prints), 1978
Condemned gunman Clayton is given a last minute reprieve on condition he murders rancher Matthew for a railway company. Visiting Matthew's ranch, Clayton is unable to bring himself to kill Matthew and leaves, but Matthew's wife, Catherine, believing she has killed Matthew during an argument joins Clayton. Matthew, still alive, and mad as hell joins Clayton's equally angered employers to hunt down the pair ...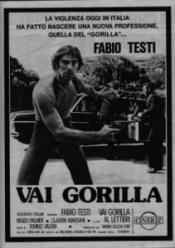 Vai Gorilla
,
Tonino Valerii
, 1975
...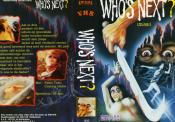 Cosa avete fatto a Solange?
,
Massimo Dallamano
, 1972
Several girls are murdered by an elusive "Catholic priest" in a residents college. Police and teachers are unable to locate the killer, and prevent further deaths. Henry, who has a romantic interest in one of the students, Elizabeth, becomes a main suspect, but so are other male, and even female teachers. Are the girls doing the right thing, telling their suspicions to the priest, in the secrecy of confession?...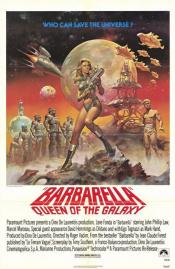 Barbarella
,
Roger Vadim
, 1968
After an in-flight anti-gravity striptease (masked by the film's opening titles), Barbarella, a 41st century astronaut, lands on the planet Lythion and sets out to find the evil Durand Durand in the city of Sogo, where a new sin is invented every hour. There, she encounters such objects as the Exessive Machine, a genuine sex organ on which an accomplished artist of the keyboard, in this case, Durand Durand himself, can drive a victim to death by...