Filmography from : Fachry Albar
Actor :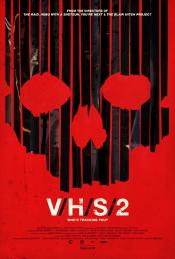 V/H/S/2
,
Simon Barrett
(segment 'Tape 49'),
Jason Eisener
(segment 'Slumber Party Alien Abduction'),
Gareth Evans
(segment 'Safe Haven') (as Gareth Huw Evans),
Gregg Hale
(segment 'A Ride in the Park'),
Eduardo Sánchez
(segment 'A Ride in the Park') (as Edúardo Sanchez),
Timo Tjahjanto
(segment 'Safe Haven'),
Adam Wingard
(segment 'Phase I Clinical Trials'), 2013
Searching for a missing student, two private investigators break into his house and find collection of VHS tapes. Viewing the horrific contents of each cassette, they realize there may be dark motives behind the student's disappearance....
Pintu Terlarang
,
Joko Anwar
, 2009
The life of a successful sculptor named is turned upside down when he began receiving mysterious messages from someone who asked for his help. ...
Dead Time: Kala
,
Joko Anwar
, 2007
In an unnamed nation in an unspecified period of time, a new law which is intended give more peace to the people by strictly upholding morality only ends up justifying people to take matters into their own hands. New organizations who label themselves "the guardian of moral values" emerge and will easily attack somebody they consider immoral. Citizens of the country are divided into two groups: those that grow more violent and those who hope...