Filmography from : Farnesio De Bernal
Actor :
2033: Future Apocalypse
,
Francisco Laresgoiti
, 2009
The year 2033 has arrived to Mexico City, re-baptised as Villaparaiso (Paradise City). The mechanical, caothic and hot megacity is ruled by a military and tyrant government. It is an oppressed society with its religious faith and liberty of expression stolen. Pablo, the main character, is a young finantial yuppie that gets shelter in drugs and alcohol. He leaves his privileged life in order to help the unprotected and destroy the system that...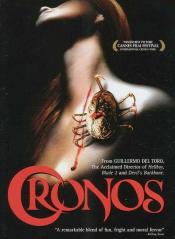 Cronos
,
Guillermo del Toro
, 1993
In 1535, an alchemist builds an extraordinary mechanism encapsulated into a small golden device. The invention, designed to convey eternal life to its owner, survives its maker until 1997, when it shows up with an antiques dealer. Fascinated with the strange device, Gris (Luppi) doesn't note that there's more than one person looking for it. The promise of eternal life has become an obsession for old and sick Mr. De la Guardia (Brook). He and his...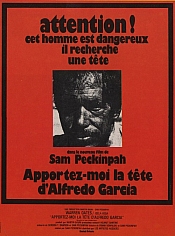 Apportez-moi la tête d'Alfredo Garcia
,
Sam Peckinpah
, 1974
A family scandal causes a wealthy and powerful Mexican rancher to make the pronouncement--'Bring me the head of Alfredo Garcia!' Two of the bounty-hunters thus dispatched encounter a local piano-player in their hunt for information. The piano-player does a little investigating on his own and finds out that his girlfriend knows of Garcia's death and last resting place. Thinking that he can make some easy money and gain financial security for he...