Filmography from : Federico Luppi
Actor :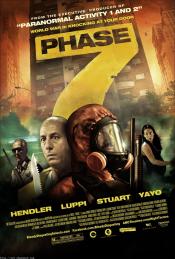 Phase 7
,
Nicolás Goldbart
, 2010
Coco (Daniel Hendler) just moved to his new apartment with 7 months pregnant wife Pipi (Jazmin Stuart) when their building is quarantined due to the outbreak of a deadly flu. Soon the residents become unexpected enemies, and Coco is forced to join forces with his next-door neighbor, the loony but well prepared and stocked Horacio, to defend the contents of his fridge and keep his pregnant wife safe. Meanwhile, outside the quarantined building,...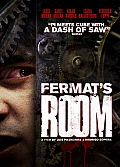 La cellule de Fermat
,
Luis Piedrahita
,
Rodrigo Sopeña
, 2007
After resolving a test with a sequence of numbers, four mathematicians are challenged by a mysterious man called Fermat to meet in an isolated place to resolve the greatest enigma ever. Each one receives a code name - Hilbert, Pascal, Galois and Oliva - and heads to a barn in an island. Inside the barn, they find a comfortable room, and sooner their host arrives. They have dinner together and Fermat receives a phone call from the hospital where...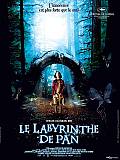 Le labyrinthe de Pan
,
Guillermo del Toro
, 2006
In 1944, in the post-Civil War in Spain, rebels still fight in the mountains against the fascist troops. The young and imaginative Ofelia travels with her pregnant and sick mother Carmen Vidal to the country to meet and live with her stepfather, the sadistic and cruel Captain Vidal, in an old mill. During the night, Ofelia meets a fairy and together they go to a pit in the center of a maze where they meet a faun that tells that she is a princess...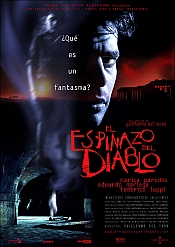 L'échine du diable
,
Guillermo del Toro
, 2001
Pasares (Federico Luppi) and Carmen (Marisa Paredes) operate a small home for orphans in a remote part of Spain during the Spanish Civil War. Helping the couple mind the orphanage are Jacinto (Eduardo Noriega), the groundskeeper, and Conchita (Irene Visedo), a teacher who is also involved with Jacinto. Casares and Carmen are aligned with the Republican loyalists, and are hiding a large ... ...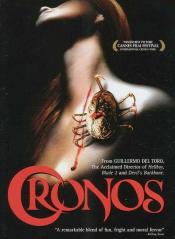 Cronos
,
Guillermo del Toro
, 1993
In 1535, an alchemist builds an extraordinary mechanism encapsulated into a small golden device. The invention, designed to convey eternal life to its owner, survives its maker until 1997, when it shows up with an antiques dealer. Fascinated with the strange device, Gris (Luppi) doesn't note that there's more than one person looking for it. The promise of eternal life has become an obsession for old and sick Mr. De la Guardia (Brook). He and his...