Filmography from : Fernando Bilbao
Actor :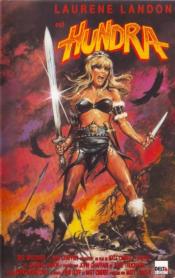 Hundra
,
Matt Cimber
, 1983
It's the Dark Ages, and savage men enslave all women, but except for one woman who was born in a tribe of fierce warrior women Hundra the Invincible has been raised to despise the influence of men. Her name is Hundra, the finest warrior of her people. Hundra seeks out her elder, she leads a valiant tribe of women who dares to be free....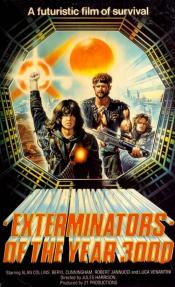 Il giustiziere della strada
,
Giuliano Carnimeo
(as Jules Harrison), 1983
...
La maldición de Frankenstein
,
Jesús Franco
(as Jess Franco), 1973
...
Drácula contra Frankenstein
,
Jesús Franco
, 1972
Dracula kills another innocent victim and Dr. Seward decides it's time to wipe him off the face of the earth. Armed with a hammer and a wooden stake, he arrives at Castle Dracula and duly dispatches the vampire Count. Next day, however, Dr. Frankenstein arrives with his assistant, Morpho, and a large crate containing the monster. Using the blood of a pub singer who has been abducted by his creation, the doctor brings Dracula back to life and...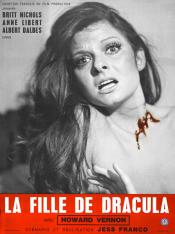 La fille de Dracula
,
Jesús Franco
(as Jess Franco), 1972
A young woman visits her gravely ill grandmother at the family estate. On her death bed, the old woman reveals to her granddaughter the family curse: they're all vampires. The young woman decides to move into the estate with her uncle and her cousin, and soon finds herself falling victim to the curse....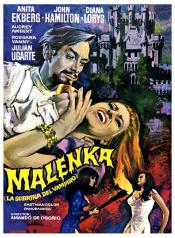 Malenka
,
Amando de Ossorio
, 1969
A beautiful virgin inherits a castle, but when she arrives at it, she finds that the inhabitants include a strange nobleman and a bevy of beautiful women she suspects may be vampires....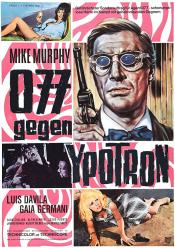 Agente Logan - missione Ypotron
,
Giorgio Stegani
(as George Finley), 1966
Doctor Morrow, a scientist who works for NASA, has mysteriously disappeared and the agent Lemmy Logan is in charge of the case....