Filmography from : Fernando Rey
Actor :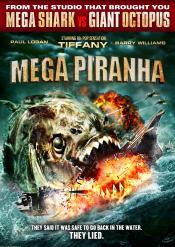 Mega Piranha
,
Eric Forsberg
, 2010
Join Special Agent Finch (Paul Logan) and Professor Sarah Monroe (80's pop star Tiffany) as a mutant strain of giant ferocious piranha escape from the Amazon and eat their way toward Florida... Will the entire population of Florida be saved from complete annihilation? Will Paul Logan keep his top on for more than 5 minutes? Will Tiffany manage to get through the entire film without bursting into 'I Think We're Alone Now'? ...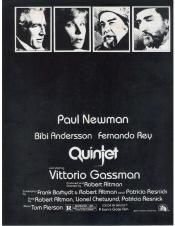 Quintet
,
Robert Altman
, 1979
During a future ice age, dying humanity occupies its remaining time by playing a board game called "Quintet." For one small group, this obsession is not enough; they play the game with living pieces ... and only the winner survives....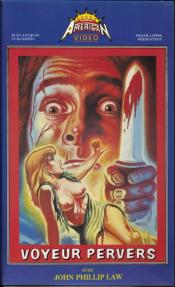 L'occhio dietro la parete
,
Giuliano Petrelli
, 1977
This odd and obscure Italian mix of giallo and drama tells the strange story of an old paralyzed writer (Fernando Rey), his younger wife (Olga Bisera) and a young man (John Phillip Law, "Delirio di Sangue") who lives in an apartment the couple rent him. What the young man doesn't know: the writer watches him on a telescope whose lens has been installed in the wall of the apartment. The paralyzed man, who shares a subvert secret with his wife,...
Corruzione al palazzo di giustizia
,
Marcello Aliprandi
, 1975
During an inquest, an ambitious judge finds out that a lot of high-rank politicians are corrupt to the core....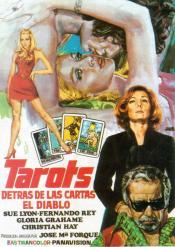 Tarot
,
José María Forqué
, 1973
A beautiful young woman marries a blind old man for his money. She carries on an affair with her husband's valet, but soon finds herself in the middle of a murder-for-money plot involving the household servants....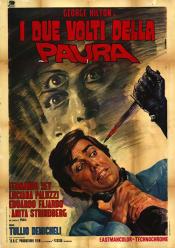 Coartada en disco rojo
,
Tulio Demicheli
(as Tulio Demichelli), 1972
A professor's wife falls in love with her husband's assistant. When she learns he's planning to move to another city, she does everything she can to avoid it, with no success. Soon afterwards, he's found dead, in obscure circumstances....
The French Connection
,
William Friedkin
, 1971
...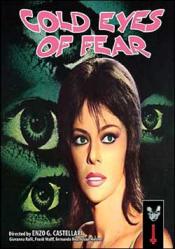 Gli occhi freddi della paura
,
Enzo G Castellari
, 1971
...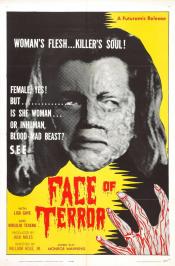 La cara del terror
,
Isidoro M Ferry
(as IM Ferry),
William J Hole Jr
(US footage), 1962
A scientist develops a serum that can eradicate scar tissue. He tries it on a girl with a horribly disfigured face. It succeeds, but then he discovers the girl is an escaped mental patient from a local asylum....