Filmography from : Frank C Turner
Actor :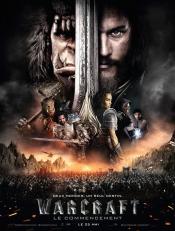 Warcraft
,
Duncan Jones
, 2016
When the world of the Orcs of Draenor is being destroyed by the evil fel magic that uses life-force, the powerful warlock Gul'dan creates a portal to the world of Azeroth and forms the Horde with members of the Orc clans. He also captures many prisoners to keep the portal open. The king of Azeroth, Llane Wrynn and his brother-in-law, Anduin Lothar are informed by the apprentice of magician Khadgar that he has found fel magic in dead bodies and...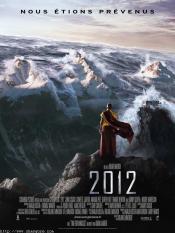 2012 
,
Roland Emmerich
, 2009
Dr. Adrian Helmsley, part of a worldwide geophysical team investigating the effect on the earth of radiation from unprecedented solar storms, learns that the earth's core is heating up. He warns U.S. President Thomas Wilson that the crust of the earth is becoming unstable and that without proper preparations for saving a fraction of the world's population, the entire race is doomed. Meanwhile, writer Jackson Curtis stumbles on the same...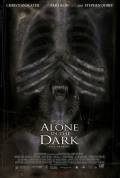 Alone in the Dark 
,
Uwe Boll
, 2005
...
Earthsea
,
Robert Lieberman
(2 episodes, 2005), 2004
A reckless youth is destined to become the greatest sorcerer that the mystical land of Earthsea has ever known. When the young wizard Ged discovers that he possesses infinite magical powers, he seeks to master the ancient arts. As he journeys to manhood, he will combat dragons, fall in love, cross death's threshold, and ultimately wield the power to reunite a kingdom. ...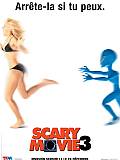 Scary Movie 3 
,
David Zucker
, 2003
This freewheeling parody tosses horror movies, Eminem, "The Matrix", and much more into a cinematic blender. "Scary Movie 3" centers around Cindy (Anna Faris, Lost in Translation), a bubble-headed young newscaster who believes that a deadly videotape has some mysterious connection to the aliens who've been making crop circles in the cornfield of a local farmer (Charlie Sheen, Young Guns), whose brother (Simon Rex) hopes to win a local rap...
Highlander 
,
Dennis Berry
(34 episodes, 1993-1998),
Paolo Barzman
(13 episodes, 1993-1996),
Richard Martin
(9 episodes, 1997-1998),
Clay Borris
(8 episodes, 1993-1994),
Thomas J Wright
(6 episodes, 1992),
Peter Ellis
(6 episodes, 1993-1996),
Ray Austin
(5 episodes, 1992-1993),
Mario Azzopardi
(5 episodes, 1994-1995),
Gérard Hameline
(5 episodes, 1996-1997),
Charles Wilkinson
(4 episodes, 1994-1997),
Adrian Paul
(4 episodes, 1995-1997),
Jorge Montesi
(3 episodes, 1992),
Robin Davis
(2 episodes, 1993),
Duane Clark
(2 episodes, 1995-1996),
James Bruce
(2 episodes, 1996),
Rafal Zielinski
(2 episodes, 1996),
René Manzor
(1 episode, 1993),
Daniel Vigne
(1 episode, 1993),
Bruno Gantillon
(1 episode, 1994),
Paul Ziller
(1 episode, 1994),
Jerry Ciccoritti
(1 episode, 1995),
Neill Fearnley
(1 episode, 1995),
George Mendeluk
(1 episode, 1995),
Yves Lafaye
(1 episode, 1996), 1992
...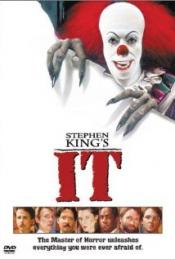 It
,
Tommy Lee Wallace
(2 episodes, 1990), 1990
In the quiet town of Derry, Maine, Seven freinds, Bill, Eddie, Mike, Bev, Stan, Richie and Ben (the losers club) have all been seeing and hearing strange things. Most of which revolve around a Clown called pennywise in which they all admit being real, the kids eventually discover that the leader of the club, Bill's little brother fell victim to this evil. The group sets out to stop the force and put it to rest once and for all. 30 years after...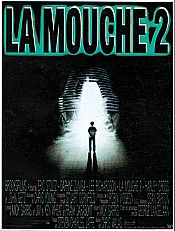 The Fly II
,
Chris Walas
, 1989
Seth Brundle was a renowned scientist whose warped experiments with teleportation transformed him into a man/fly hybrid called BrundleFly. A few months after the BrundleFly insect met its demise by his lover's, Veronica, shotgun, she dies while giving birth to their son, Martin. Seth's corrupt employer, Bartok, adopts Martin, only so Martin can solve the new problems that the still-functioning TelePods present and to use him as a science project...