Filmography from : Frank Marshall
Director :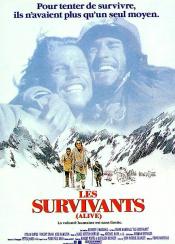 Les survivants
,
Frank Marshall
, 1993
The amazing, true story of a Uruguayan rugby team's plane that crashed in the middle of the Andes mountains, and their immense will to survive and pull through alive, forced to do anything and everything they could to stay alive on meager rations and through the freezing cold. The only thing the team has riding on after losing so many of their good friends and family members is the slim chance of making it through alive and their faithfulness to...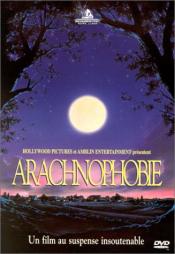 Arachnophobie
,
Frank Marshall
, 1990
A large spider from the jungles of South America is accidently transported in a crate with a dead body to America where it mates with a local spider. Soon after, the residents of a small California town disappear as the result of spider bites from the deadly spider offspring. It's up to a couple of doctors with the help of an insect exterminator to annihilate these eight legged freaks before they take over the entire town....
Actor :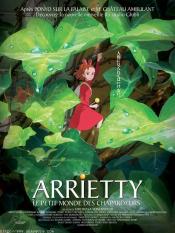 Arrietty: Le petit monde des chapardeurs
,
Hiromasa Yonebayashi
, 2010
14-year-old Arrietty and the rest of the Clock family live in peaceful anonymity as they make their own home from items "borrowed" from the house's human inhabitants. However, life changes for the Clocks when a human boy discovers Arrietty...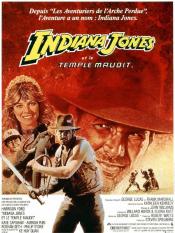 Indiana Jones et le Temple maudit
,
Steven Spielberg
, 1984
Set in 1935, a professor, archaeologist, and legendary hero by the name of Indiana Jones is back in action in his newest adventure. But this time he teams up with a night club singer named Wilhelmina "Willie" Scott and a twelve-year-old boy named Short Round. They end up in an Indian small distressed village, where the people believe that evil spirits have taken all their children away after a sacred precious stone was stolen! They also...
Les Aventuriers de l'arche perdue
,
Steven Spielberg
, 1981
The year is 1936. An archeology professor named Indiana Jones is venturing in the jungles of South America searching for a golden statue. Unfortunately, he sets off a deadly trap but miraculously escapes. Then, Jones hears from a museum curator named Marcus Brody about a biblical artifact called The Ark of the Covenant, which can hold the key to humanly existence. Jones has to venture to vast places such as Nepal and Egypt to find this artifact....