Filmography from : Fred Newman
Actor :
Men in Black
,
Barry Sonnenfeld
, 1997
Men in Black follows the exploits of agents Kay and Jay, members of a top-secret organization established to monitor and police alien activity on Earth. The two Men in Black find themselves in the middle of the deadly plot by an intergalactic terrorist who has arrived on Earth to assassinate two ambassadors from opposing galaxies. In order to prevent worlds from colliding, the MiB must track down the terrorist and prevent the destruction of...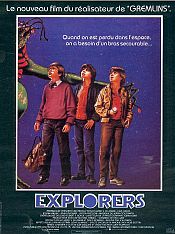 Explorers
,
Joe Dante
, 1985
Ben Crandall, an alien-obsessed kid, dreams one night of a circuit board. Drawing out the circuit, he and his friends Wolfgang and Darren set it up, and discover they have been given the basis for a starship. Setting off in the ThunderRoad, as they name their ship, they find the aliens Ben hopes they would find... but are they what they seem?...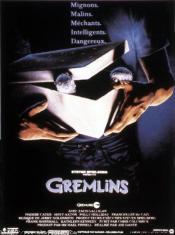 Gremlins
,
Joe Dante
, 1984
Minature green monsters tear through the small town of Kingston Falls. Hijinks ensue as a mild-mannered bank teller releases these hideous loonies after gaining a new pet and violating two of three simple rules: No water (violated), no food after midnight (violated), and no bright light. Hilarious mayhem and destruction in a town straight out of Norman Rockwell. So, when your washing machine blows up or your TV goes on the fritz, before you call...