Filmography from : Fumi Nikaido
Actor :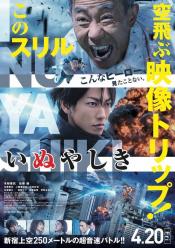 Inuyashiki
,
Shinsuke Sato
, 2018
Inuyashiki Ichirou is down on his luck. While only 58 years old, his geriatric looks often have him written off as a pathetic old man by the world around him and he's constantly ignored and disrespected by his family despite all that he's done to support them. On top of everything else, his doctor has revealed that he has cancer and it appears that he has little time left in this world. But just when it seems things couldn't get any worse, a...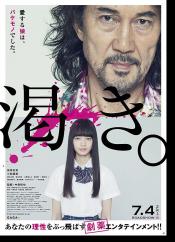 Kawaki
,
Tetsuya Nakashima
, 2014
As former detective Akikazu searches for his missing daughter, Kanako, he soon learns she has a mysterious secret life....
Why don't you play in Hell
,
Sion Sono
, 2013
A renegade film crew becomes embroiled with a yakuza clan feud. ...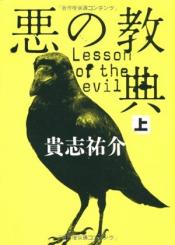 Lesson of the Evil
,
Takashi Miike
, 2012
A teacher named Seiji Hasumi who's loved by his students and respected by his peers. However, his outward charm masks his true nature. In reality, Hasumi is a psychopath who is unable to feel empathy for other human beings. Specifically, he has a severe antisocial personality disorder. Because of his mental condition, Hasumi chooses to deal with problems like bullying and overbearing "monster parents" the easy way—by systematically...