Filmography from : Gabriel Pimentel
Actor :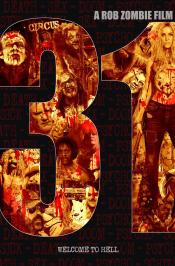 31
,
Rob Zombie
, 2016
Five people are kidnapped on the days leading up to Halloween and held hostage in a place called Murder World. While trapped, they must play a violent game called 31 where the mission is to survive 12 hours against a gang of evil clowns....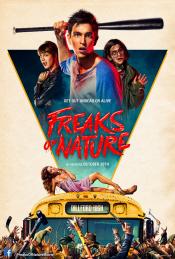 Freaks of Nature
,
Robbie Pickering
, 2015
In 'Freaks of Nature,' we welcome you to Dillford, where three days ago, everything was peaceful and business as usual: the vampires were at the top of the social order, the zombies were at the bottom, and the humans were getting along in the middle. But this delicate balance was ripped apart when the alien apocalypse arrived in Dillford and put an end to all the harmony. Now it's humans vs. vampires vs. zombies in all-out, blood-sucking,...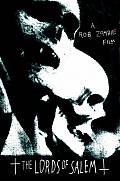 The Lords of Salem
,
Rob Zombie
, 2012
Heidi, a blonde rock chick, DJs at a local radio station and, together with the two Hermans (Whitey and Munster), forms part of the "Big H Radio Team". A mysterious wooden box containing a vinyl record arrives for Heidi, "a gift from the Lords". She assumes it's a rock band on a mission to spread their word. As Heidi and Whitey play the Lords' record, it starts to play backwards, and Heidi experiences a flashback to a past trauma. Later...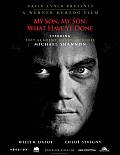 My Son, My Son, What Have Ye Done
,
Werner Herzog
, 2009
"The film opens as officers arrive at the scene – a typical middle-class neighborhood in San Diego. The suspect has barricaded himself inside a home and appears to have taken hostages. Two friends he had urgently telephoned earlier that morning arrive, but too late. As they and their neighbors try to come to grips with what has happened, they tell their stories to the detective in charge of the crime scene. In a series of flashbacks, the...