Filmography from : Gabriel Sloyer
Actor :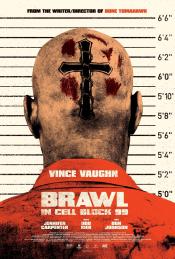 Brawl in Cell Block 99 
,
S Craig Zahler
, 2017
A former boxer named Bradley (Vince Vaughn) loses his job as an auto mechanic, and his troubled marriage is about to end. At this crossroads in his life, he feels that he has no better option than to work for an old buddy as a drug courier. This improves his situation until the terrible day that he finds himself in a gunfight between a group of police officers and his own ruthless allies. When the smoke clears, Bradley is badly hurt and...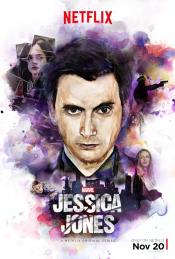 Jessica Jones 
,
Uta Briesewitz
(2 episodes, 2015-2018),
Simon Cellan Jones
(2 episodes, 2015),
SJ Clarkson
(2 episodes, 2015),
David Petrarca
(2 episodes, 2015),
Stephen Surjik
(2 episodes, 2015),
John Dahl
(1 episode, 2015),
Billy Gierhart
(1 episode, 2015),
Rosemary Rodriguez
(1 episode, 2015),
Michael Rymer
(1 episode, 2015),
Deborah Chow
(1 episode, 2018),
Neasa Hardiman
(1 episode, 2018), 2015
Ever since her short-lived stint as a superhero ended in tragedy, Jessica Jones has been rebuilding her personal life and career as a hot-tempered, sardonic private detective in Hell's Kitchen, New York City. Plagued by self-loathing and a wicked case of PTSD, Jessica battles demons from within and without, using her extraordinary abilities as an unlikely champion for those in need... especially if they're willing to cut her a check....