Filmography from : Gary Swan
Actor :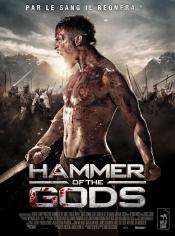 Hammer of the Gods
,
Farren Blackburn
, 2013
A young man transforms into a brutal warrior as he travels the unforgiving landscape in search of his long lost brother, Hakan the Ferrocious, whose people are relying on him to restore order to their kingdom....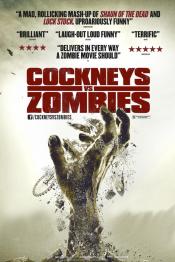 Cockneys vs Zombies
,
Matthias Hoene
, 2012
Cockneys vs Zombies is the story of Andy (Harry Treadaway) and Terry (Rasmus Hardiker): two hapless cockney brothers who try to save their grandad's (Alan Ford) care home by robbing a bank. At the same time, a virus sweeps across East London turning all the inhabitants into flesh eating zombies. Faced with hordes of undead zombies, the challenge is to rescue a home full of tough old folks, escape with the loot, and get out of London...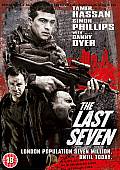 The Last Seven
,
Imran Naqvi
,
Simon Phillips
, 2011
When William (Simon Phillips) regains consciousness he finds himself confused and alone in an empty London street. As he explores the area, he discovers that not only are all the people missing but so are his memories. A chance encounter teams him up with six other lost souls, led by soldier Jack (Hassan), who are all haunted by fractured memories of a devastating event. After a terrifying attack on one of them, Jack realises they are not the...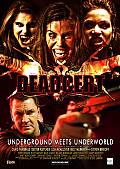 Dead Cert
,
Steven Lawson
, 2010
A gang of tough London gangsters get more than they bargained for when a group of businessmen make an offer to buy their club, the Inferno. They turn out to be nothing less than Vampires wanting their land back and turn viciously on the gangsters when their demands are not met....
Nursie
,
Joe C Maxwell
, 2004
...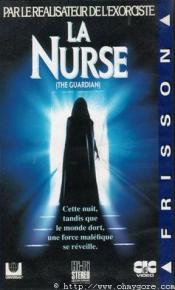 The Guardian
,
William Friedkin
, 1990
Phil and Kate have a baby boy named Jake. They hire a baby-sitter, Camilla, to look after Jake and she becomes part of the family. The Sheridan's friend and neighbor, Ned, takes a liking to Camilla and asks her out. She refuses, but Ned follows her and discovers that she is not quite human. Camilla discovers that she has been followed and Phil is pursued. He leaves a desperate message for Phil and Kate which reveals that Camilla has special...
Stranded
,
Fleming B Fuller
(as Tex Fuller), 1987
A young woman and her grandmother living in an isolated farmhouse are kidnapped by aliens....
Vice Squad
,
Gary Sherman
(as Gary A Sherman), 1982
A Los Angeles businesswoman, known only by her street name of Princess, turns to prostitution to support herself and her young daughter when she's forced by Detective Tom Walsh and his vice squad to help them arrest a brutal pimp named Ramrod for the murder of a prostitute named Ginger. But when Ramrod learns that he was set up, he escapes from police custody and begins a long night of tracking down Princess while Walsh and his vice squad are...