Filmography from : Gary Teague
Actor :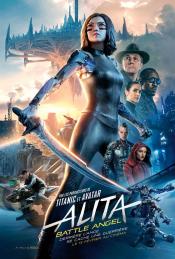 Alita: Battle Angel
,
Robert Rodriguez
, 2019
Alita is a creation from an age of despair. Found by the mysterious Dr. Ido while trolling for cyborg parts, Alita becomes a lethal, dangerous being. She cannot remember who she is, or where she came from. But to Dr. Ido, the truth is all too clear. She is the one being who can break the cycle of death and destruction left behind from Tiphares. But to accomplish her true purpose, she must fight and kill. And that is where Alita's true...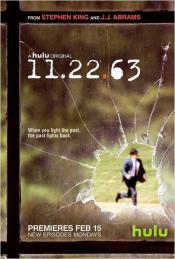 11.22.63
,
James Strong
(2 episodes, 2016),
Frederick EO Toye
(2 episodes, 2016),
John David Coles
(1 episode, 2016),
James Franco
(1 episode, 2016),
James Kent
(1 episode, 2016),
Kevin Macdonald
(1 episode, 2016), 2016
A teacher discovers a time portal that leads to October 21st, 1960 and goes on a quest to try and prevent the assassination of John F. Kennedy, which is complicated by the presence of Lee Harvey Oswald and the fact that he's falling in love with the past itself. ...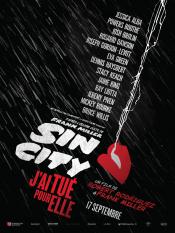 Sin City: A Dame to Kill For
,
Frank Miller
,
Robert Rodriguez
, 2014
The film's plot follows multiple storyline. One is based around A Dame to Kill For which follows Dwight (Clive Owen) and his former love Ava Lord (Rachel Weisz), who betrayed him and ended their relationship for a wealthier man. Ava now returns years later claiming her marriage is abusive and insisting that Dwight help her. After she frames him for the murder of her husband, Dwight, with the help of Marv, seeks to clear his name. Dwight's...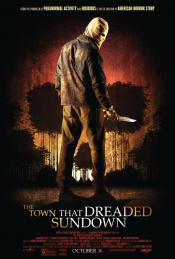 The Town That Dreaded Sundown
,
Alfonso Gomez-Rejon
, 2014
65 years after a masked serial killer terrorized the small town of Texarkana, the so-called 'moonlight murders' begin again. Is it a copycat or something even more sinister? A lonely high school girl, with dark secrets of her own, may be the key to catching him....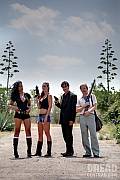 Zombex
,
Jesse Dayton
, 2013
...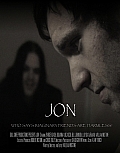 Jon
,
William Instone
, 2012
Jon Sloan, a socially challenged computer engineer doesn't have any luck with the ladies. A desperate loner looking for love, Jon finds himself the constant victim of rejection from the local bar girls. In a state of depression Jon questions his sanity as he begins seeing a large man in black through out his daily life that he recognizes, but can't place who the man is. After an online date goes wrong, Jon finds himself thrust into a world of...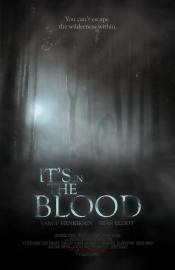 It's in the Blood
,
Scooter Downey
, 2012
When a father and son become stranded in the wild, they must confront the horrors of their past to escape with their lives....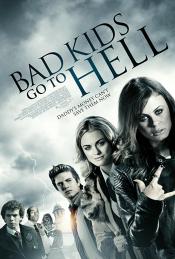 Bad Kids Go to Hell
,
Matthew Spradlin
, 2012
The Breakfast Club" meets "The Grudge" in this sexy, dark-comedy thriller. Six private school high school kids find themselves stuck in detention on a frightfully dark and stormy Saturday afternoon. During their 8 hour incarceration, each of the six kids falls victim to a horrible "accident" until only one of them remains....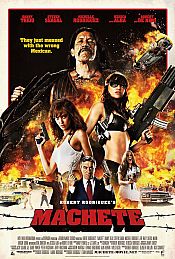 Machete
,
Ethan Maniquis
,
Robert Rodriguez
, 2010
Three years ago in Mexico, determined Federale Machete is betrayed and set-up by his boss, resulting in his wife and child being murdered by drug kingpin Torrez. Now, in Texas, Machete resurfaces when hired to assassinate Senator McLaughlin, an extreme advocate against illegal immigration. Once again betrayed and set-up, Machete plots his revenge against the men who've wronged him with the help of resistance fighter Luz, ICE Agent Sartana, and...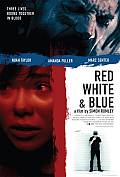 Red White & Blue
,
Simon Rumley
, 2010
...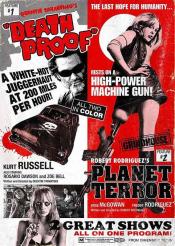 Grindhouse
,
Robert Rodriguez
(segment 'Planet Terror') (fake trailer segment 'Machete'),
Eli Roth
(fake trailer segment 'Thanksgiving'),
Quentin Tarantino
(segment 'Death Proof'),
Edgar Wright
(fake trailer segment 'Don't'),
Rob Zombie
(fake trailer segment 'Werewolf Women of the SS'), 2007
Two full length feature horror movies written by Quentin Tarantino & Robert Rodriguez put together as a two film feature. Including fake movie trailers in between both movies....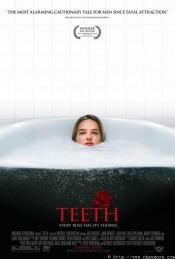 Teeth
,
Mitchell Lichtenstein
, 2007
TEETH, the most shocking and talked about film of the year, follows high school student Dawn O'Keefe's journey of sexual discovery. Proud of her virginity, Dawn (Jess Weixler; Sundance- Special Jury Prize) strives to overcome the temptations of the flesh and is the most active member of her local chastity group. However a violent sexual encounter changes her outlook on life in a way she would have never expected. So innocent she is a stranger...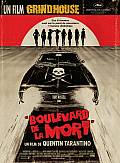 Death Proof
,
Quentin Tarantino
, 2007
...
The Return
,
Asif Kapadia
, 2006
...
A Scanner Darkly
,
Richard Linklater
, 2006
In a totalitarian society in a near future, the undercover detective Bob Arctor is working with a small time group of drug users trying to reach the big distributors of a brain-damaging drug called Substance D. His assignment is promoted by the recovery center New Path Corporation, and when Bob begins to lose his own identity and have schizophrenic behavior, he is submitted to tests to check his mental conditions. ...