Filmography from : Gene Silvers
Actor :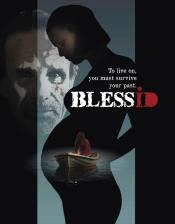 Blessid
,
Rob Fitz
, 2015
BLESSID is a violent, dark, funny and − ultimately − inspirational story about a pregnant woman with a cursed past who forms a bond with a man who is immortal. Why does he appear at her most desperate hour? And what can she − a person who struggles to emotionally survive each day − learn from a man who has overcome life's greatest obstacle … time itself?...

Poe
,
Francis Xavier
, 2012
The film follows formerly acquitted and rehabilitated criminal Dr. Andrew Casey (David Fine), who relocates to Los Angeles under the alias Jack Conway, aka 'The Chef'. Conway and his butler, Mr. Peeples (Mike Iorio), establish a respected soup kitchen/charity, 'The Help Feeding Foundation', which lures the likes of actresses and models under false pretense. The women are in fact obtained to satisfy Casey/Conway's culinary tastes. He handpicks...