Filmography from : George Stover
Actor :

Witch's Brew
,
Chris LaMartina
, 2011
When two micro-brewers screw over the town witch, she curses their latest batch of beer. From that point on, everyone who drinks it suffers a gruesome ironic death....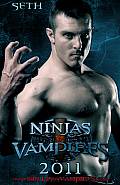 Ninjas vs. Vampires
,
Justin Timpane
, 2010
Ninjas battle Vampires for the fate of the world in this all new Action-Horror-Comedy from the creators of 2010's cult smash, "Ninjas Vs Zombies"! Moments after down-on-his-luck Aaron is rejected by the girl of his dreams, they both are attacked by blood sucking VAMPIRES. Driven to save her, Aaron tracks down the mysterious NINJAS, who wage a nightly war against the forces of darkness. Now, as the Vampire overlord Seth plots to destroy Mankind,...
Faces of Schlock
,
Justin Channell
(segment 'Mike Wuz Here'),
Henrique Couto
(segment 'Slay Ride'),
Chris LaMartina
(segment 'One Foot in the Grave'),
Andrew N Shearer
(segment 'Blood Witch'), 2009
Four tales of terror: "Blood Witch": A twisted Goth girl summons a murderous seventeenth century witch to exact gory revenge on anyone who crosses her path. "Mike Wuz Here": Night shift workers at an old movie theater are terrorized by the ghost of a former employee who committed suicide in the building. "One Foot In The Grave": When a beautiful young dancer loses one of her feet due to malpractice, she uses black magic to bring the severed...
Grave Mistakes
,
Chris LaMartina
, 2008
When a grave robber tries to barter with an eccentric antiques dealer, the two trade stories rather than goods. Tales of zombies, vampires, and ghosts are told upstairs while an unspeakable horror waits in the basement. In the tradition of Creepshow and Tales from the Darkside, Grave Mistakes is a horror anthology that Ultra Violent Magazine calls "...A stylish...creative and well made feature....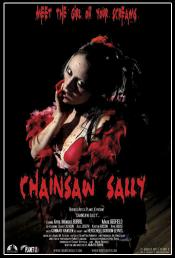 Chainsaw Sally
,
Jimmyo Burril
(as JimmyO), 2004
...
Vampire Sisters
,
Joe Ripple
, 2004
...
Stakes
,
Joe Ripple
, 2002
...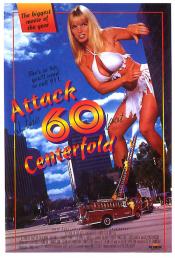 L'attaque de la pin-up géante
,
Fred Olen Ray
, 1995
Among the finalists for "Centerfold Of The Year" are Angel and her spiteful rival Betty. However, no one is aware of Angel's involvement in a secret medical beauty enhancement program headed by Dr. Lindstrom. Desperate to win, Angel overdoses on Lindstrom's formula, with disastrous results. Soon she has grown to monstrous but shapely proportions, causing all sorts of complications, the most dangerous being Betty's jealousy of Angel's new-found...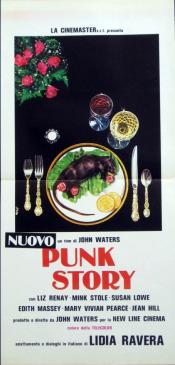 Desperate Living
,
John Waters
, 1977
A rich housewife enlists her maid's help to murder her husband; they go on the lam and end up in Mortville, a homeless community built into a garbage dump....
Female Trouble
,
John Waters
, 1974
A spoiled schoolgirl runs away from home, gets pregnant while hitchhiking, and ends up as a fashion model for a pair of beauticians who like to photograph women committing crimes...