Filmography from : Gerard Brach
Writer :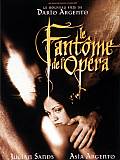 Il fantasma dell'opera
,
Dario Argento
, 1998
In Paris 1877, rats save a baby from death and raise him in the underground of the Opera de Paris. This child becomes The Phantom of the Opera, a half-human half-animal breed, who falls in love with Christine Daaé, an opera singer just beginning her career. He fights for her love against the aristocratic Baron Raoul De Chagny, though Christine loves them both equally....
Der Name der Rose
,
Jean-Jacques Annaud
, 1986
...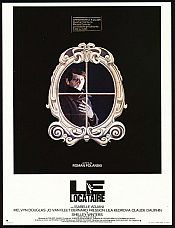 Le locataire
,
Roman Polanski
, 1976
In Paris, the shy bureaucrat Trelkovsky rents an old apartment without bathroom where the previous tenant, the Egyptologist Simone Choule, committed suicide. The unfriendly concierge (Shelley Winters) and the tough landlord Mr. Zy establish stringent rules of behavior and Trekovsky feels ridden by his neighbors. Meanwhile he visits Simone in the hospital and befriends her girlfriend Stella. After the death of Simone, Trekovsky feels obsessed for...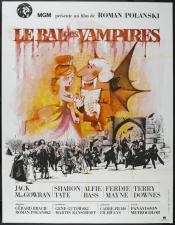 Dance of the Vampires
,
Roman Polanski
, 1967
The old bat researcher, professor Abronsius and his assistant, Alfred, go to a remote Transylvanian village looking for vampires. Alfred falls in love with the inn-keeper's young daughter Sarah. However, she has been spotted by the mysterious count Krolock who lives in a dark and creepy castle outside the village... ...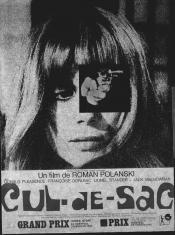 Cul-de-sac
,
Roman Polanski
, 1966
A wounded criminal and his dying partner take refuge at a beachfront castle. The owners of the castle, a meek Englishman and his willful French wife, are initially the unwilling hosts to the criminals. Quickly, however, the relationships between the criminal, the wife, and the Englishman begin to shift in humorous and bizarre fashion....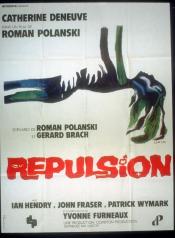 Repulsion
,
Roman Polanski
, 1965
A Belgian girl, Carol, works as a manicurist at a London beauty salon. While having lunch, a good looking young man, Colin, spots her and makes a date for another evening. She shares a flat with her sister Helen. Her sister's married lover, Michael, brings out her dislike of men which she cannot explain to Colin. Michael takes Helen abroad for a holiday. Left alone in their flat, Carol's moments of catalepsy and hallucination increase and deepen...