Filmography from : Gioacchino Jim Cuffaro
Actor :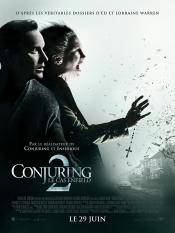 Conjuring 2 : Le Cas Enfield
,
James Wan
, 2016
In 1977, paranormal investigators Ed and Lorraine Warren travel to London, England, where single mother Peggy Hodgson believes that something evil is in her home. When Peggy's youngest daughter starts showing signs of demonic possession, Ed and Lorraine attempt to help the besieged girl, only to find themselves targeted by the malicious spirits....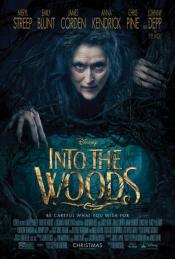 Into the Woods: Promenons-nous dans les bois
,
Rob Marshall
, 2014
...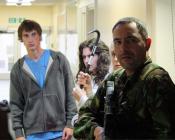 The Dead Inside
,
Andrew Gilbert
, 2013
An average day in a quiet suburb becomes ground zero for the end of the world that we knew. When a fast-spreading global pandemic turns ordinary people into flesh-eating monsters, a handful of terrified survivors and the remnants of an army squad find refuge in an elementary school turned emergency shelter. With the hordes of walking dead trying to get in, scarce weapons and a dwindling food supply, the embattled refugees begin to turn on each...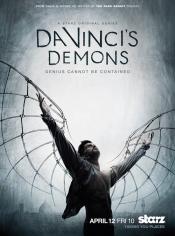 Da Vinci's Demons
,
Peter Hoar
(9 episodes, 2014-2015),
MJ Bassett
(2 episodes, 2013),
David S Goyer
(2 episodes, 2013),
Jamie Payne
(2 episodes, 2013),
Paul Wilmshurst
(2 episodes, 2013),
Jon Jones
(2 episodes, 2014),
Charles Sturridge
(2 episodes, 2014),
Mark Everest
(2 episodes, 2015),
Alex Pillai
(2 episodes, 2015),
Colin Teague
(2 episodes, 2015),
Justin Molotnikov
(1 episode, 2014), 2013
In a world where thought and faith are controlled, one man fights to set knowledge free. The secret history of Leonardo da Vinci's tantalizing life reveals a portrait of a young man tortured by a gift of superhuman genius. He is a heretic intent on exposing the lies of religion. An insurgent seeking to subvert an elitist society. A bastard son who yearns for legitimacy with his father. He finds himself in the midst of a storm that has been...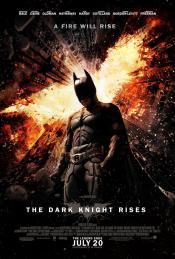 The Dark Knight Rises
,
Christopher Nolan
, 2012
Despite his tarnished reputation after the events of The Dark Knight, in which he took the rap for Dent's crimes, Batman feels compelled to intervene to assist the city and its police force which is struggling to cope with Bane's plans to destroy the city. ...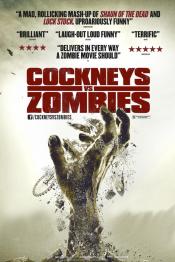 Cockneys vs Zombies
,
Matthias Hoene
, 2012
Cockneys vs Zombies is the story of Andy (Harry Treadaway) and Terry (Rasmus Hardiker): two hapless cockney brothers who try to save their grandad's (Alan Ford) care home by robbing a bank. At the same time, a virus sweeps across East London turning all the inhabitants into flesh eating zombies. Faced with hordes of undead zombies, the challenge is to rescue a home full of tough old folks, escape with the loot, and get out of London...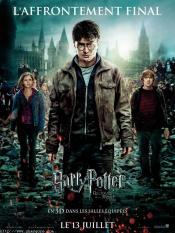 Harry Potter et les Reliques de la Mort 2ème partie
,
David Yates
, 2011
The final chapter begins as Harry, Ron, and Hermione continue their quest of finding and destroying the Dark Lord's three remaining Horcruxes, the magical items responsible for his immortality. But as the mystical Deathly Hallows are uncovered, and Voldemort finds out about their mission, the biggest battle begins and life as they know it will never be the same again....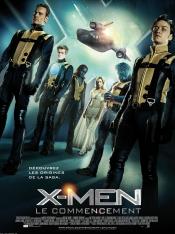 X-Men : Le Commencement
,
Matthew Vaughn
, 2011
...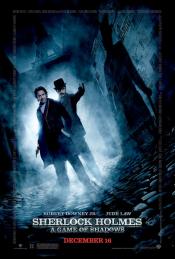 Sherlock Holmes: Jeu d'ombres
,
Guy Ritchie
, 2011
...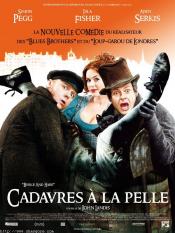 Cadavres à la pelle
,
John Landis
, 2010
WILLIAM BURKE and WILLIAM HARE are scratching out a living in 1830s Edinburgh. After yet another failed business venture, they return to Hare's lodging house to find that their tenant has suddenly died on rent day. As the boys decide how to dispose of the body over a drink, they discover that a corpse can fetch a hefty price. Edinburgh is the centre of the medical universe and the city's doctors are crying out for more cadavers for their...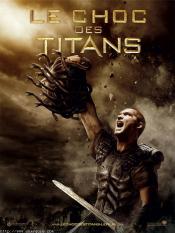 Le Choc des Titans
,
Louis Leterrier
, 2010
Helpless to save his family from Hades (Fiennes), vengeful god of the underworld, Perseus volunteers to lead a dangerous mission to defeat Hades before he can seize power from Zeus (Neeson) and unleash hell on earth. Leading a daring band of warriors, Perseus sets off on a perilous journey deep into forbidden worlds. Battling unholy demons and fearsome beasts, he will only survive if he can accept his power as a god, defy his fate, and create...