Filmography from : Glenn Ennis
Actor :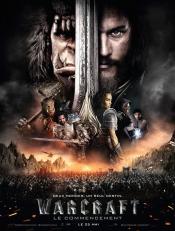 Warcraft
,
Duncan Jones
, 2016
When the world of the Orcs of Draenor is being destroyed by the evil fel magic that uses life-force, the powerful warlock Gul'dan creates a portal to the world of Azeroth and forms the Horde with members of the Orc clans. He also captures many prisoners to keep the portal open. The king of Azeroth, Llane Wrynn and his brother-in-law, Anduin Lothar are informed by the apprentice of magician Khadgar that he has found fel magic in dead bodies and...
The 100
,
Dean White
(18 episodes, 2014-2017),
PJ Pesce
(6 episodes, 2014-2017),
Ed Fraiman
(5 episodes, 2014-2017),
John F Showalter
(5 episodes, 2014-2017),
Mairzee Almas
(4 episodes, 2014-2017),
Omar Madha
(4 episodes, 2014-2017),
Matt Barber
(2 episodes, 2014-2016),
Antonio Negret
(2 episodes, 2014-2016),
Uta Briesewitz
(2 episodes, 2015-2016),
Tim Scanlan
(2 episodes, 2016-2017),
John Behring
(1 episode, 2014),
Milan Cheylov
(1 episode, 2014),
Steven DePaul
(1 episode, 2014),
Bharat Nalluri
(1 episode, 2014),
Wayne Rose
(1 episode, 2014),
Henry Ian Cusick
(1 episode, 2017),
Alex Kalymnios
(1 episode, 2017),
Ian Samoil
(1 episode, 2017), 2014
The series is set 97 years after a devastating nuclear war wiped out almost all life on Earth. The only known survivors are the residents of twelve space stations in Earth's orbit prior to the war. The space stations banded together to form a single massive station named "The Ark", where about 2,400 people live under the leadership of Chancellor Jaha.[1] Resources are scarce and all crimes, no matter their nature or severity, are punishable by...
Hard Ride to Hell 
,
Penelope Buitenhuis
, 2010
A group of family and friends on a camping trip through the Texas badlands are taken on a one-way ride to Hell after they inadvertently witness a ritual sacrifice at a deserted campsite. Pursed by the devil worshiping biker gang responsible, they hole up in an abandoned church near the border, only to discover that they are pawns in a decades-old battle between good and evil. ...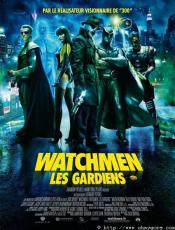 Watchmen
,
Zack Snyder
, 2009
"Watchmen" is set in an alternate 1985 America in which costumed superheroes are part of the fabric of everyday society, and the "Doomsday Clock" – which charts the USA's tension with the Soviet Union – is permanently set at five minutes to midnight. When one of his former colleagues is murdered, the washed up but no less determined masked vigilante Rorschach sets out to uncover a plot to kill and discredit all past and present...