Filmography from : Goro Mutsumi
Actor :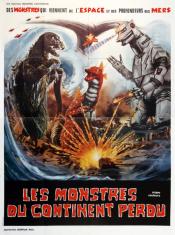 Les Monstres du continent perdu
,
Ishirô Honda
,
Jun Fukuda
(earlier film clips) (uncredited), 1975
Godzilla comes to the rescue when an alien race rebuilds Mechagodzilla to destroy Earth's cities. A traitorous scientist gives them a second weapon: Titanosaurus....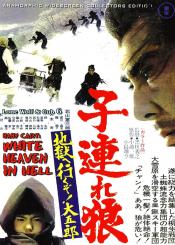 Baby Cart: Le paradis blanc de l'enfer
,
Yoshiyuki Kuroda
, 1974
The final film, and the final confrontation between Ogami and Retsudo. With most of his family already dead at Ogami's hands, Retsudo launches one last plot to destroy him, and when that fails, unleashes the fury of every remaining member of the Yagyu Clan....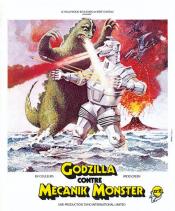 Godzilla contre Mecanik Monster
,
Jun Fukuda
, 1974
Apelike aliens build a robotic Godzilla to destroy Japan, and the true Godzilla may not be powerful enough to destroy it....
Kozure Ôkami
,
Buichi Saitô
(9 episodes, 1976),
Minoru Matsushima
(8 episodes, 1973-1976),
Hitoshi Obuchi
(3 episodes, 1976),
Toshio Masuda
(2 episodes, 1976),
Teruo Ishii
(1 episode, 1973),
Makihito Takai
(1 episode, 1974),
Tokuzô Tanaka
(1 episode, 1976),
Hitoshi Ôsu
(1 episode, 1976), 1973
...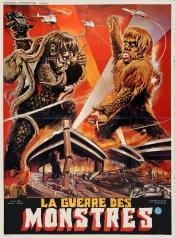 La guerre des monstres
,
Ishirô Honda
, 1966
A freighter is attacked by a giant octopus during a stormy night. The octopus is then attacked buy a hairy green giant. The gargantua then turns his attention to the ship and sinks it killing and eating all the crew except for one. When the surviving crew member tells the police what happened, they call in Doctor Paul Stewart and his assistant Akemi. Several years earlier, Stewart had a younger species of the same creature and it is feared that...