Filmography from : Graham James
Actor :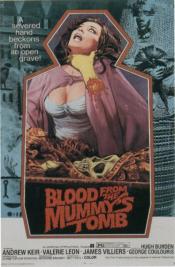 Blood from the Mummy's Tomb
,
Seth Holt
,
Michael Carreras
(uncredited), 1971
On the night before her anniversary, Margaret Fuchs (Valerie Leon) receives an ancient Egyptian ring with a red stone as a birthday gift from her father, Prof. Julian Fuchs (Andrew Keir). Margaret has frequent nightmares about an expedition in Egypt with five members, including her father, finding the tomb of Queen Tera, an evil sorcerer with a severed hand. The members collect the sarcophagus with a totally preserved mummy, the severed hand...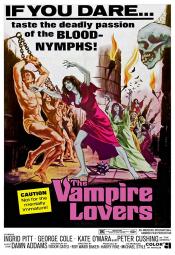 The Vampire Lovers
,
Roy Ward Baker
, 1970
The Countess is called away to tend a sick friend and imposes on the General to accept her daughter Marcilla as a houseguest. Some of the villagers begin dying, however, and the General's daughter Laura soon gets weak and pale, but Marcilla is there to comfort her. The villagers begin whispering about vampires as Marcilla finds another family on which to impose herself. The pattern repeats as Emma gets ill, but the General cannot rest, and seeks...