Filmography from : Graham Reznick
Actor :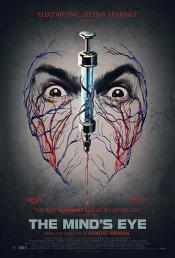 The Mind's Eye
,
Joe Begos
, 2015
Zack Connors and Rachel Meadows were born with incredible psychokinetic capabilities. When word of their supernatural talents gets out, they find themselves the prisoners of Michael Slovak, a deranged doctor intent on harvesting their powers. After a daring escape, they are free from his sinister institution, but the corrupt doctor will stop at nothing to track them down so that he may continue to siphon their gifts for his own use. ...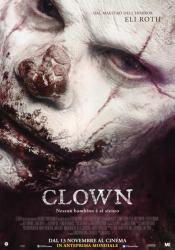 Clown
,
Jon Watts
, 2014
It's Jack's 10th birthday, but the clown has cancelled. His dad, Kent, finds an old clown suit in the attic and saves the party. But after the party is over, Kent has a problem… the suit won't come off. What starts as a joke quickly turns into a hellish nightmare. Kent can feel himself changing, and his desperate attempts to free himself just leave him in agonising pain. As the suit takes hold of his body, Kent slowly endures a brutal...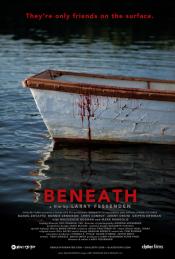 Beneath
,
Larry Fessenden
, 2013
When a bloodthirsty, underwater predator leaves a group of teens trapped on a leaking boat in the middle of a lake, the friends must choose between loyalty and survival in this monstrous morality tale from Fessenden....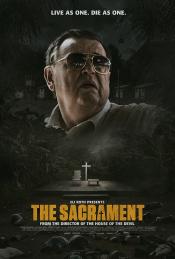 The Sacrament
,
Ti West
, 2013
Two journalists set out to document their friend's journey to reunite with his estranged sister. They track her to an undisclosed location where they are welcomed into the remote world of "Eden Parish," a self-sustained rural utopia composed of nearly two hundred members and overseen by a mysterious leader known only as "Father." It quickly becomes evident to the newcomers that this paradise may not be as it seems. Eden Parish harbors a...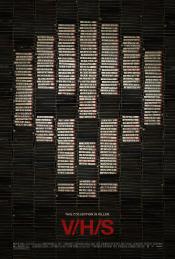 V/H/S
,
Matt Bettinelli-Olpin
(segment '10/31/98'),
David Bruckner
(segment 'Amateur Night'),
Tyler Gillett
(segment '10/31/98'),
Justin Martinez
(segment '10/31/98'),
Glenn McQuaid
(segment 'Tuesday the 17th'),
Radio Silence
(segment '10/31/98'),
Joe Swanberg
(segment 'The Sick Thing That Happened to Emily When She Was Younger'),
Chad Villella
(segment '10/31/98'),
Ti West
(segment 'Second Honeymoon'),
Adam Wingard
(segment 'Tape 56'), 2012
A group of misfits are hired by an unknown third party to burglarize a desolate house in the countryside and acquire a rare tape. Upon searching the house, the guys are confronted with a dead body, a hub of old televisions and an endless supply of cryptic footage, each video stranger and more inexplicable than the last......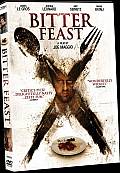 Bitter Feast
,
Joe Maggio
, 2010
...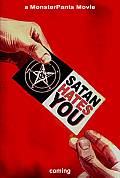 Satan Hates You
,
James Felix McKenney
, 2010
A homicidal maniac driven by demons buried deep within his soul, and Wendy (Christine Spencer), a young girl who lives life fast and hard without a second's thought to the consequences. Their separate paths will eventually cross, but will it be on the road to salvation or the highway to hell?...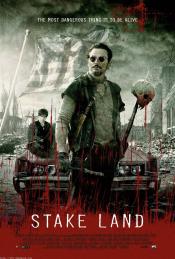 Stake Land
,
Jim Mickle
, 2010
America is a lost nation. When an epidemic of vampirism strikes, humans find themselves on the run from vicious, feral beasts. Cities are tombs and survivors cling together in rural pockets, fearful of nightfall. When his family is slaughtered, young Martin (Gossip Girl's Connor Paolo) is taken under the wing of a grizzled, wayward hunter (In the Cut's Nick Damici) whose new prey are the undead. Simply known as Mister, the vampire...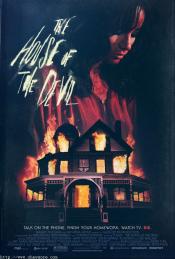 The House of the Devil
,
Ti West
, 2009
Sam (Jocelin Donahue) is a pretty college sophomore, so desperate to earn some cash for a deposit on an apartment that she accepts a babysitting job even after she finds out there is no baby. Mr. and Mrs. Ulman (cult actors Tom Noonan and Mary Woronov) are the older couple who lure Sam out to their creeky Victorian mansion deep in the woods, just in time for a total lunar eclipse. Megan (Greta Gerwig) is Sam's best friend, who gives her a ride...
The Roost
,
Ti West
, 2005
Part of a "special" late-nite television program...Four friends on their way to a wedding find themselves marooned on a mysterious farm. Creatures of the night awaken and the undead rise, as a night of relentless horror...Begins!...