Filmography from : Grand L Bush
Actor :
Maniac Cop 3
,
William Lustig
,
Joel Soisson
(uncredited), 1992
...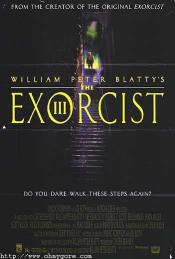 L'Exorciste : La Suite
,
William Peter Blatty
, 1990
Lt. Kinderman and Father Dyer cheer each other up on the anniversary of the death of their mutual friend, Father Damien Karras, by going to see "It's a Wonderful Life" at the local theater in Georgetown, near Washington D.C. But there's no cheering Kinderman while a particularly cruel and gruesome serial killer is at large. His murders, which involve torture, decapitation and the desecration of religious icons, is bad enough; but they also...
L'Arme fatale 2
,
Richard Donner
, 1989
...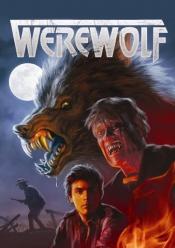 La malédiction du loup-garou
,
James Darren
(8 episodes, 1987-1988),
David Hemmings
(8 episodes, 1987-1988),
Larry Shaw
(3 episodes, 1987),
Rob Bowman
(2 episodes, 1987-1988),
Lyndon Chubbuck
(2 episodes, 1987),
Richard A Colla
(2 episodes, 1988),
Bob Bralver
(1 episode, 1987),
Sidney Hayers
(1 episode, 1987),
Guy Magar
(1 episode, 1987),
Jon Paré
(1 episode, 1988), 1987
Young Eric has been bitten by a werewolf. However, he's not particularly thrilled by this turn of affairs and wishes to escape his curse. To do so, he must find and kill the founder of his particular werewolf clan. The series traces his efforts to (A) track down the founder; (B) keep from hurting innocent lives due to his lycanthropy; and (C) stay one step ahead of folks who wish to kill him due to his werewolf nature. ...
L'Arme fatale
,
Richard Donner
, 1987
...
Vice Squad: Descente aux enfers
,
Gary Sherman
(as Gary A Sherman), 1982
A Los Angeles businesswoman, known only by her street name of Princess, turns to prostitution to support herself and her young daughter when she's forced by Detective Tom Walsh and his vice squad to help them arrest a brutal pimp named Ramrod for the murder of a prostitute named Ginger. But when Ramrod learns that he was set up, he escapes from police custody and begins a long night of tracking down Princess while Walsh and his vice squad are...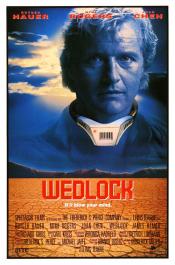 Wedlock - Les prisonniers du futur
,
Lewis Teague
, 0
A male prison escapee heads for his hidden loot electronically attached to a female prisoner....