Filmography from : Greg Rucka
Writer :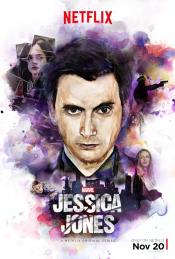 Jessica Jones 
,
Uta Briesewitz
(2 episodes, 2015-2018),
Simon Cellan Jones
(2 episodes, 2015),
SJ Clarkson
(2 episodes, 2015),
David Petrarca
(2 episodes, 2015),
Stephen Surjik
(2 episodes, 2015),
John Dahl
(1 episode, 2015),
Billy Gierhart
(1 episode, 2015),
Rosemary Rodriguez
(1 episode, 2015),
Michael Rymer
(1 episode, 2015),
Deborah Chow
(1 episode, 2018),
Neasa Hardiman
(1 episode, 2018), 2015
Ever since her short-lived stint as a superhero ended in tragedy, Jessica Jones has been rebuilding her personal life and career as a hot-tempered, sardonic private detective in Hell's Kitchen, New York City. Plagued by self-loathing and a wicked case of PTSD, Jessica battles demons from within and without, using her extraordinary abilities as an unlikely champion for those in need... especially if they're willing to cut her a check....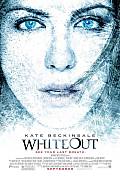 Whiteout 
,
Dominic Sena
, 2009
Antarctica. At 120 degrees below zero, this is the most isolated place on earth. Home to one of the deadliest forces in the world the whiteout. The ice has provided U.S. Marshal Carrie Stetko (Beckinsale) with a perfect place to forget her troubled past and feel at peace, but in just three days she will be getting out. Each winter the station powers-down and the sun sets for several months. Soon nothing will be visible or traceable so when...